Baseball Mid-Season Update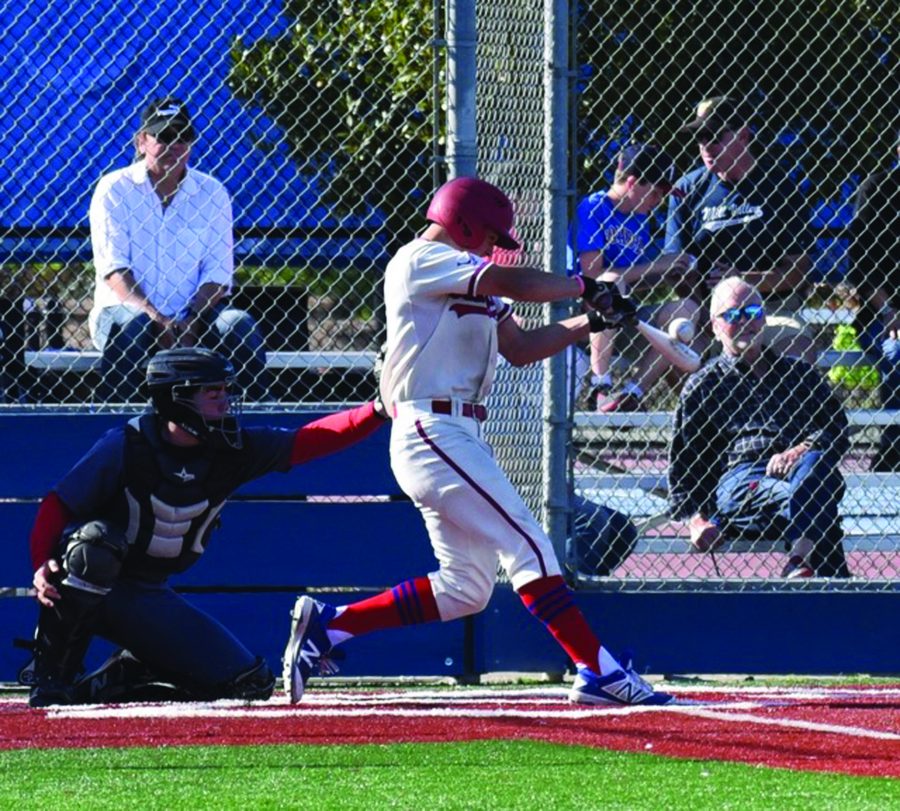 The varsity baseball team is up and running again, which means head coach and social studies teacher Nathan Bernstein can be found around campus talking non-stop about baseball to anyone who will listen. The team is currently fourth in MCAL (Marin County Athletic League) and 9-5 overall as of April 4.
"I expect with this team that we will compete and win the championship this year, so my expectations are to go out there and win every game we play." Bernstein said.
The team has a particularly strong group of seniors, including Jacob Berg, Sam Pletcher,  and Jake Franco, along with Tam News editor Jack Loder and reporter Alex Bires. Fineman credits their success so far to the strong camaraderie among seniors.
"We have a strong chemistry, [and] we work well together both on and off the field," Fineman said.
Berg agrees with his teammate and brings in the point that they have learned the game together.  
"[We are great at] working together, I think we have a really good bond as a team. I have played with most of these kids since I was five and [we've all grown up together]," Berg said.
An MCAL title won't be easy, as the league is extremely competitive this year. Tam had a disappointing loss to Drake 4-0 on March 19.
"I think [the loss against Drake] will motivate us," Pletcher said. "We know how good we are and we know how good the teams we are going to play are, so I think it will help push us to be the best we can be."
The team lost again to Redwood 2-0 on March 27, which has fueled the team to work harder in order to make changes and adjustments for them to be ready for the next time they play each other again later in the season.
"We need to be more focused on the games that we should win instead of stooping down to the levels of our opponents." Fineman said. "[We need to make sure that we are] not just getting hyped for games against Drake and Redwood but getting ready for games against teams [that aren't of the same caliber]."
Hitting coach Brett Grayson hopes that outside of winning, the players can develop skills and relationships for the future. "We are making progress…we [as a team] expect a lot of ourselves and I think we'll be there soon enough," Grayson said.
With two months left in the baseball season, the team still has time to improve and make MCAL and NCS runs. At publishing, they took a hard loss to Terra Linda on April 3 and bounced back in a win against San Marin the following day.
"I think our biggest challenge this year will be having a consistent offense… I think getting everyone on the same page and being able to feed off of each other will [allow this to happen]." Pletcher said.
Berg, Pletcher and Fineman are all hoping that their team dynamic will propel them to not only an MCAL championship but an NCS (North Coast Section) title as well. The last time the team had won an NCS championship was in 2012, and Tam baseball has never won an MCAL championship. ♦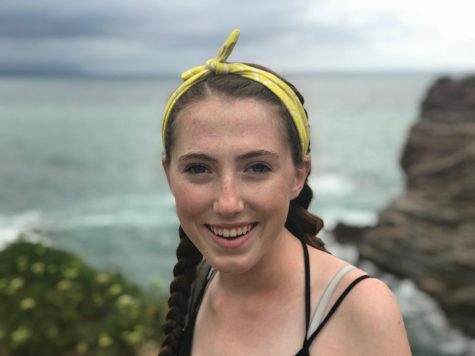 Kara Kneafsey, Editor in Chief
KARA KNEAFSEY is a senior at Tamalpais High School and an editor in chief of The Tam News. Last year, Kneafsey served as a news editor. In addition to The Tam News, Kneafsey is the student representative for the TUHSD board of trustees, an editor of the yearbook, a part of Link Crew, and the girls golf team. Outside of school Kneafsey enjoys baking, volunteering and driving around with no clear destination.