Senior Class President: JayJuan Radford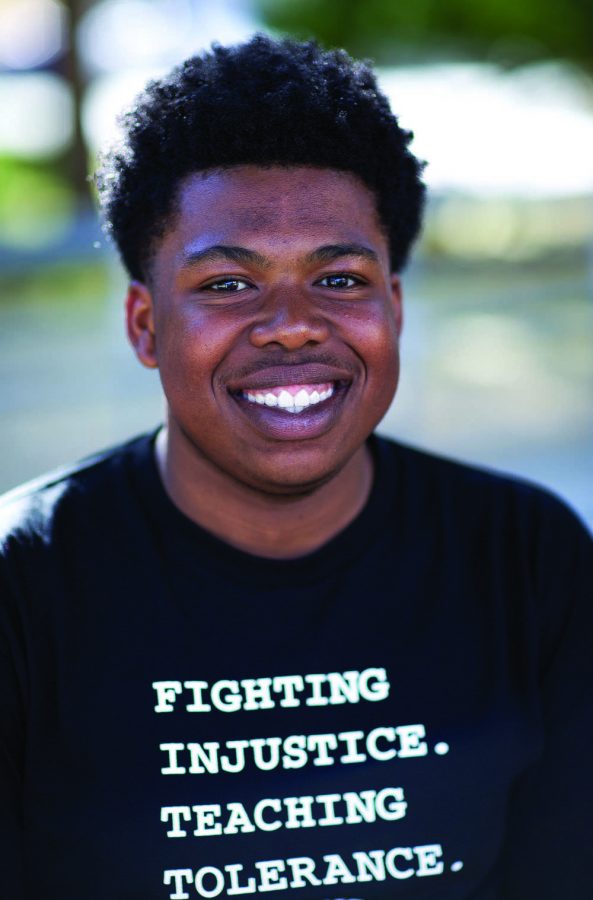 By Sophia Krivoruchko and Sophia Krivoruchko
June 11, 2018
Jay Juan Radford's vision for his term as senior class president was unlike those of candidates preceding him. Going into the election, Radford was skeptical that he would win.  He said he had never really seen students of color as leaders in the Tam student body and wanted to help with this problem by serving as class president.
"Vote for Me, Let Your Voice Be Heard" was Radford's campaign slogan.
"I felt nervous to apply [for senior class president] because I thought I wouldn't win because of my color or probably because people don't know me," he said.
Radford's goal for next year is to raise money for Tam prom and various school events as well as to make the students of color feel integrated and accepted. "I feel like I have a big responsibility because I am…representing the people of color at this school, and I feel like I can do it and make everyone feel welcome and safe," Radford said. He added that if more people of color are in office, it will boost the chance of others running for leadership positions. This was one of Radford's prime motivations for running for senior class president.
Former senior class president Gabe Tolson thinks Radford's position will have a positive impact on Tam, specifically students of color.
"I think by having Yanaiya [Sa'Aadat] and Jay Juan running [for senior class president] this year and Radford [winning] senior class president is really going to inspire others to run. Maybe bringing members of the BSU or other students of color with leadership potential and introducing them to leadership more would [also be] effective," said Tolson. After it all, Radford won the election and will be the senior class president for class of 2019.
Radford said his teachers and peers supported his run for president immensely. "They helped me with my campaign and they helped me get the word out that I was running…" he said.
Tolson said Radford is passionate and charismatic. "I've spent more time talking with him this year through SOAR, and he's really nice and thoughtful, so I definitely think that helped [him win senior class president]," Tolson said.Radford said he is looking forward to the coming year and wants to be an inspiration to others who are considering running for leadership positions in the future.
"If I can do it, you can do it," he said.