Tam Welcomes New Faculty: Jessica Watts
Hang on for a minute...we're trying to find some more stories you might like.
Normally, zoology and teaching are two professions that don't intermingle—unless, of course, the students of a particular class are extraordinarily misbehaved. For Jessica Watts, however, her passion for zoology was what initially led her to teaching, and once she started, she never looked back. Watts is one of the new additions to the science department, teaching Environmental Science and Physics in the Universe, the new freshman science program. "It's also known as fun," she said. Though she's only been part of the school for two weeks, she has already noticed a few differences from her previous job at Oakland School for the Arts. According to Watts, both the students and staff here are more friendly and mild mannered, which is a different vibe than in Oakland, because she was in an urban environment before, and Tam is a lot more suburban. "The day-to-day issues are very different … this is a little more relaxing," she said. "I get to focus more on teaching instead of other things that students tend to bring from home, which can be a struggle in some urban areas."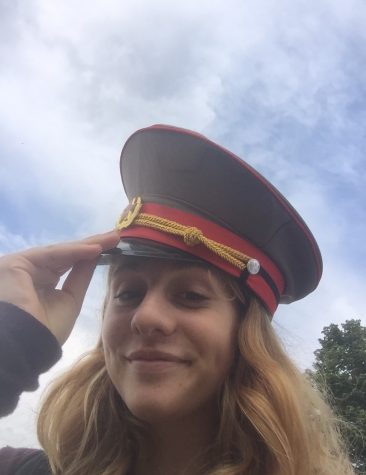 Tenaya Tremp, Opinion Editor
TENAYA TREMP is a senior at Tam High and an opinion editor for The Tam News. She's also one of the captains of the varsity tennis team and is currently trying to teach herself German. In her free time, Tenaya loves to surf, and also is slightly obsessed with reading horrible cheesy romance novels.