All Wrapped Up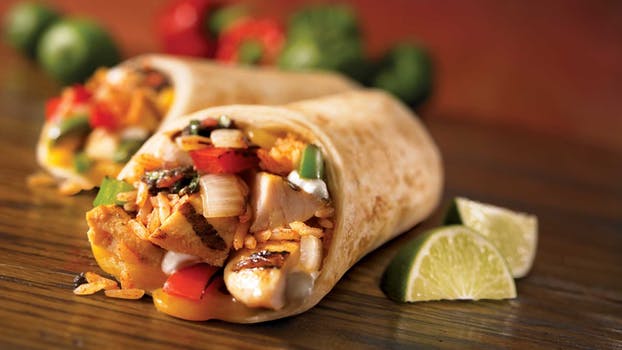 Often debated, but never decided: who serves the best Mexican food in Marin? While most people are content having any burrito, a small niche of hardcore Mexican food connoisseurs have found themselves bitterly at odds with each other over the debate. To settle this disagreement, the four final contenders for the title of best Marin burrito — Joe's Taco Lounge, Picante, Lucinda's Mexican Food, and Taqueria San Jose — have been put to the test.
Joe's Taco Lounge (382 Miller Ave, Mill Valley)  is a classic for Mill Valley natives. It's the most expensive of the four restaurants, as you'd be lucky to get out of there for under $10, but if you can't or don't want to leave Mill Valley, it's definitely worth it. I've tried their tostadas, burritos, tacos, and black bean soup and I can confidently say that all of above are excellent. The chicken burrito is my favorite and probably was their best burrito. The ratio of sauce to meat to tortilla is perfect, and if you're a sour cream person then the 75 cents extra is an excellent upgrade to your burrito experience. The location and vibe of the place is also amazing; there's nothing like sitting outside with a top quality burrito, watching cops hand out tickets to drivers making illegal U-turns on Miller. Unfortunately, the quality of the burritos can be inconsistent, so if you are looking for a more consistent burrito you may want to consider other options.
You've never had carnitas until you've had them from San Rafael's Picante (340 Bellam Blvd, San Rafael). Every time I walk in I see the chefs in front cooking up a brand new batch of carnitas, so their meat is fresh every time. The people at Picante have figured out the ideal ratio of ingredients. The vibe at this place is perfect, with a clean appearance and lots of locals dining all through the day. They've also got a mini fridge with the best salsa verde north of the border. However, it's kind of a stretch to try to make it there and back in a lunch period.
Though the close proximity between Taqueria San Jose (615 4th St, San Rafael.) and Picante poses a rivalry, Taqueria San Jose is seriously good as well. I'd recommend the al pastor burritos. Al Pastor is marinated pork and if you're in the mood for it, San Jose's does it better than anywhere else in Marin. The other ingredients are quite good but sometimes a little too dry for me. The salsa bar here is a bit lacking, so maybe smuggle in your own salsas and experiment. The food here is neck and neck with Picante, and it's really personal taste, but I really prefer the physical restaurants that Picante has. San Jose is pretty darkly lit and you may find yourself thinking you're in a cave. However, this place is a bit closer to school than Picante, and they make burritos in under a minute here somehow, so it's a bit more practical if you're doing a lunch time burrito run. Just know that you'll be falling asleep to the sound of your third period teacher's voice as you slip into a food coma when you get back .
Lucinda's Mexican Food (930 Redwood Highway Frontage Rd, Mill Valley)  is the fast food of the burrito world. With their cheapest burrito sitting at $3.25, it's a very good choice and the location is close to get to during a lunch period. It doesn't end there either. The burritos are solid, the sauce is great, and there's no filler rice to get in between your taste buds and whatever type of burrito you ordered. A large downside is the lack of salsas offered at Lucinda's. A word of warning: these burritos are seriously soupy so I would highly recommend grabbing a couple napkins if you're eating to go.
Overall, choosing the right burrito depends on what you need and want. For a quick bite, Lucinda's is the way to go. If you crave an insane salsa collection and amazing burritos, then hit up Joe's Taco Lounge. If you want great al pastor and complimentary chips, head over to Taqueria San Jose in San Rafael. If you want arguably the best carnitas paired with outstanding green salsa then get over to Picante and indulge in some great food. But in terms of the hands down best burrito, I'd say Picante or Joe's.