Cheer begins alternating boys and girls games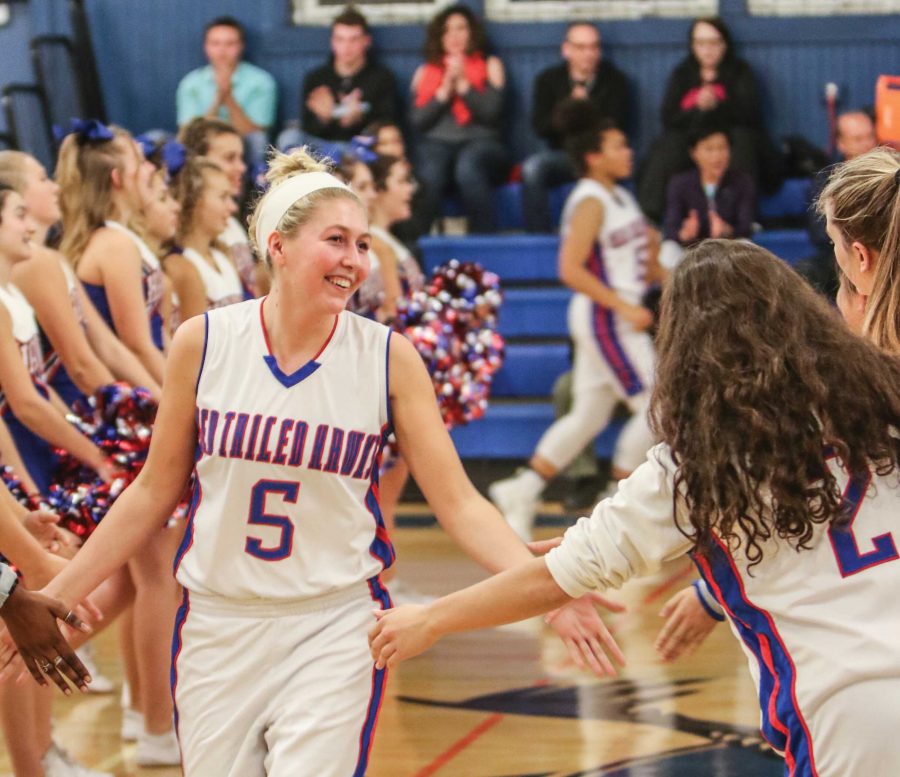 By Ilaria Montenecourt
December 16, 2018
This year marks the first time in Tam history that the cheerleading team will attend an equal number of boys and girls basketball games. After much anticipation, and two trial games cheering at girls games last year, they finally made it official when they cheered at the girls home basketball game against San Rafael, on Tuesday, December 4.
After receiving a complaint by a parent this past February about a potential Title IX violation, the administration has worked to ensure that cheering will now be equally spread between the boys and girls teams.
"There were hopes to have two cheers teams this year, but we couldn't because we didn't have enough girls or coaches," cheer captain and senior Jordan Priest-Heck said.
"Even though having the cheerleaders there was great, I still feel like we won't get the same turnout as the boys," junior and varsity basketball player Olivia Ali said.
Disparities still exist between the audience at the girls and boys games, Ali said, but the cheerleaders improved the game's atmosphere.
"They really pumped us up during the game," she said.
The cheer team said they appreciated getting a chance to attend.
"The girls actually said thank you after the game, which the boys never do. So, that felt really nice," Priest-Heck said.
(Above: The cheerleading team, in back, welcomes senior Mikaere Todd onto the court. Photo courtesy of Justine Corey-Whitehead.)