A Tam High History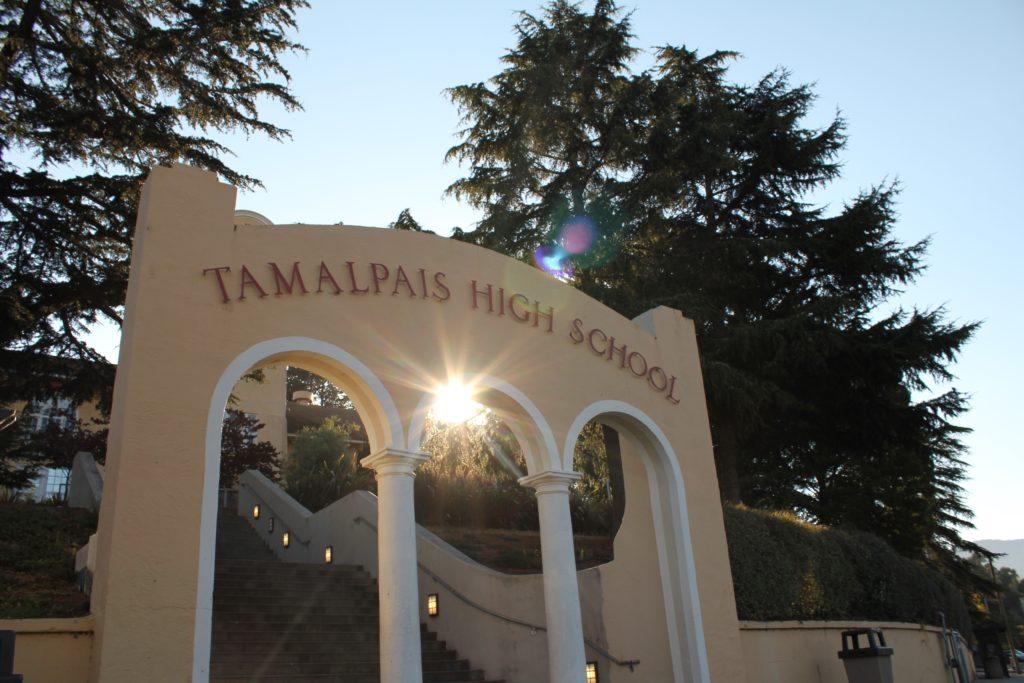 By Conor Kuczkowski
April 18, 2019
How much do you know about Tam?
Most students seem to think they know their school, but that's hardly true. Sure, they know where the buildings are and where their classes are held, but rarely do students consider what these buildings were, what they've been through, the history behind them.
Funny enough, it doesn't even take much to find out about Tam's history, because we're surrounded by it. The campus is dotted with ten placards, each telling a piece of Tam's history. These placards, which might seem more appropriate for a museum or a science exhibition, explain pieces of Tam's past. It's a rich history.
In 2008, at the time of the school's 100th anniversary, the Mill Valley Historical Society wrote a 20-page guidebook for a "Walk Into History". This guidebook, along with the placards around Tam, paint a vivid history of our school, and sources all of the historical facts below.
Tam High was founded in 1906 after a petition drive from five students who were tired of trekking up to San Rafael for school. It opened its doors to 64 students from Mill Valley and Sausalito in August 1908.
The first principal was Ernest E. Wood, who lived on campus near modern day Palmer Hall. Students went to school in a temporary wooden building nicknamed the "Shack" until Wood Hall was built. According to the Mill Valley Historical Society, the students often had a hand in creating the buildings, because the school was initially set up as a "Polytechnic" school, which meant many students were there to learn a trade.
In the 1930s, the federal Works Project Administration (WPA), which had been established to put people to work during the Great Depression, left its mark on Tam's campus. Workers built the Mead Amphitheater, modeled after the Greek Theater at the University of California at Berkeley. They also built the fountain in Orange Court, and two large murals that hung in the library. By the mid-1940s, Tam High was a nationally recognized school with 1,500 students.
Unfortunately, students today don't know that much about their school's past. When asked what they knew about Tam's history, 29 out of 40 students knew little to nothing. Many aren't all that interested.
"I've already got so many other things going on. Like, it's not that I don't care, it's just that I don't see the point when I've got other more important things to do," junior Nicolas Kittredge said.
"I never really thought much of [Tam history]," senior Lorenzo Angeles said. "It's not that I don't have an interest, it's just not something I've ever thought to look into for myself."
Junior Ayla Hennessy shared a similar sentiment, "I get that [the placards] are all around the place, but I'm honestly not sure I have the attention span for it, let alone any real interest in learning about it. I mean, Tam's great and all, but I don't see myself getting much out of it."
Why are so few students interested in understanding what came before them? It may be a matter of relevance. According to social studies teacher Mike Goldstein, "It seems to stem from a general lack of interest in the subject. In my experience, and I think this applies to many other areas as well, people tend to dismiss something they see as dull at first glance, judging it at face value. It's very common for us to do that."
Still, some people at Tam express their appreciation for the campus's deep history. Along with the placards and the Tam High Foundation, there's the aforementioned Mill Valley Historical Society. Finally, there is Lorna Sturgeon, a Physical Education teacher. Sturgeon takes her sophomore students on a tour of the campus at the start of the fall semester, to better familiarize them with their surroundings.
"I feel it is a great way to introduce myself to the students," Sturgeon said. "It involves moving, and I think the more you know about something or someone the better you treat it [or] them. It also strengthens the bond and appreciation of their campus."
Students say that while Sturgeon's efforts to educate them on the history of their school may impact some, most forget it after a while. "I remember doing that tour in Sturgeon's class, but I don't remember all that much from it," senior Michael Brandt said.
Still, when students heard some of the stories of Tam's history, some seemed to change their minds. "Maybe Tam deserves a little more credit than I gave it," Kittredge said.
"There's a lot more to Tam than I would have expected from it," Angeles said. "It's hard to imagine those things happening here, but I think that just makes it even better. You're left wondering how those things happened and how they led up to where we are now."
"I hope that students are able to have an appreciation of many areas of the campus, and knowledge of the wonderful stories that abound," Sturgeon said. "I think all history is special, especially history related to your own school campus."