Mary Poppins Returns: A Spoonful of Sugar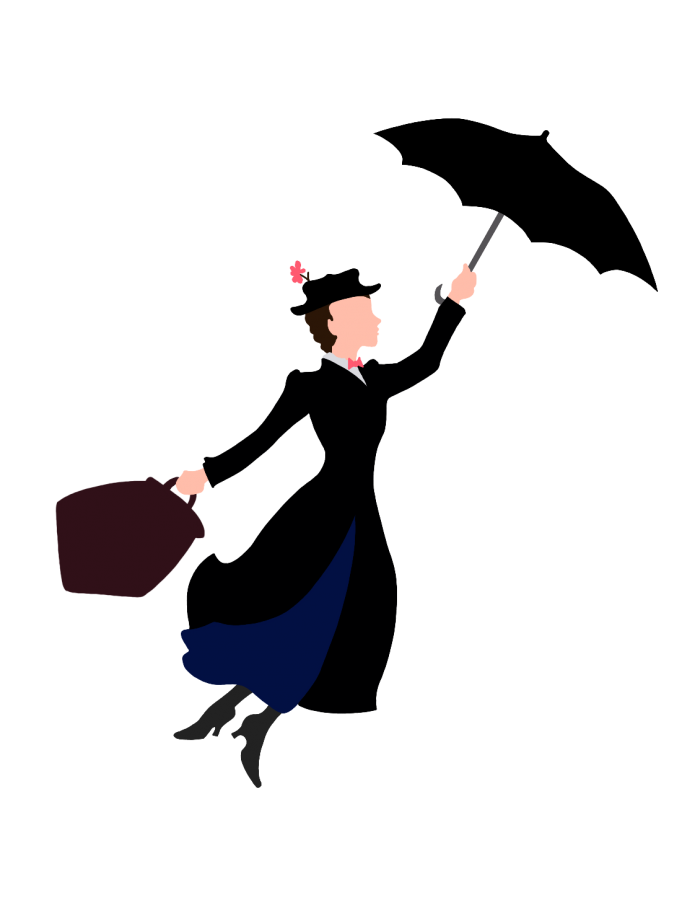 With the release of Disney's live action Aladdin movie just around the corner, it seems prudent to reflect on some of the other live action Disney animated movies that went unnoticed when they came out to theaters. One such movie was Mary Poppins Returns. Directed by Rob Marshall, Mary Poppins Returns was one of the more daunting films that Disney set out to update in its nostalgia-inducing remakes, due to its reputation as a classic, well-loved film.
The original Mary Poppins, released in 1964, won five Oscars in 1965 and was nominated for eight other categories.This set a high bar, especially for a sequel that promised to have few returning actors.That being said, Mary Poppins Returns did remarkably well in nodding to the original film while developing its own storyline which strayed just enough to make it a story that could stand alone. Even so, Mary Poppins Returns only received three Oscar nominations, a far cry from the accolades of the first movie.
Mary Poppins Returns, set on the memorable Cherry Tree Lane, London during the "Great Slump," (the worldwide economic depression) follows the young Banks children, Georgie (Joel Dawson), Annabel (Pixie Davies), and John (Nathanael Saleh) as they search for a way to save their house from being taken by the bank. The original Banks children, Micheal (Ben Whishaw) and Jane (Emily Mortimer) struggle to do the same. Georgie, Annabel, and John, who are very self-reliant due to their need to take on responsibilities after their mother's death, end up learning to appreciate the imagination which Mary Poppins (Emily Blunt) exposes them to. She aids the family by supporting them after their heartbreak over Michael's wife's death, taking them on a reminiscent journey similar to the one she took Jane and Michael on many years before. Lamplighter Jack (Lin-Manuel Miranda) also stars in the film as the apprentice of chimney sweep Bert from the original. He is conveniently always present when Mary Poppins, or any other character for that matter, needs him, as only Disney movies are able to do.
Mary Poppins was best known for its lively and cheerful songs, most specifically "Chim Chim Cheree", A Spoonful of Sugar and Supercalifragilisticexpialidocious, though several other songs are equally well known. Mary Poppins Returns frankly had little chance of beating out these songs in popularity and memorability, however, its songs, Trip a Little Light Fantastic, Can You Imagine That?, and Nowhere to Go But Up were surprisingly catchy and acceptable to follow in the wake of such timeless melodies.
The other great point of excitement to Mary Poppins fans everywhere was the cameo appearance of Dick Van Dyke as bank chairman, Mr. Dawes Jr., in the new film. This cameo was a nod to his original, rather unknown role of Mr. Dawes, Sr., which took a backseat to his role of Bert in the first film. Another, lesser known cameo was of a character that few would recognize: the original Jane Banks (Karen Dotrice). Dotrice makes her appearance for only several seconds, asking the new Jane Banks for directions on Cherry Tree Lane, but this is enough to thrill fans and tie the strings of old and new characters together.
While I was skeptical of the ability of the director and cast of Mary Poppins Returns to even hold a candle to the original, I was pleasantly surprised by the ingenuitive songs and nods to the first film through cameo performances by original Mary Poppins cast members. Ultimately, I prefer the first movie over the second, as no sequel could ever replace the place that Mary Poppins holds in my heart. However, the movie did warrant a trip down memory lane through the rewatching of the old film and the appearances of characters whom I adored in my early childhood, something which nothing short of a well-made sequel could have done.