Investigation alleges sexual abuse by former Branson coaches, counselor
Four former staff members from Branson, a private school in Ross, were implicated for sexual misconduct with students in a report commissioned by the school, written by two investigators of the law firm Covington & Burling, and released on Friday, April 5. Those named in the 10-month investigation, released on April 5, are athletic coaches Rusty Taylor, Les Carroll, and Rich Manoogian, who worked at Branson between the '70s and early '90s, and college counselor Alistair Grant, who was employed from May 2011 to June 2013. Grant continued his work as a private college counselor beyond his time at Branson and has worked with local students, including some from Tam.
Junior Max Hasen worked with Grant for six months before the report's release.
"I was shocked when I found out what he had been accused of," Hasen said. "In the time that I had worked with Grant, I never could have imagined him doing any of the truly disgusting and disturbing things that were discussed in the report."
Grant has been accused of "sexual and emotional" misconduct, and one student reported having sexual intercorse and oral sex with him "a number of times."
Hasen has chosen not to continue his work with Grant on the basis of these allegations.
"Whether or not these accusations are true, all trust has been broken and [my family and I] don't feel comfortable continuing to work with him," Hasen said.
Though the allegations are backed by more than 100 interviews — many with former students — and 2,000 documents that include diaries from those involved, no charges have been filed to date. According to the Marin Independent Journal, a police chief who notified the DA's office in 2014 of a former student who claimed to have been sexually abused in the '80s was told the statute of limitations had expired.
Not all students are sure of how to move forward, as they have found it difficult to reconcile the positive effects of Grant's work with the gravity of the report.
"I hope it's possible to continue working with Alistair Grant," junior Jack Nieker, who has received college counseling from Grant for about a year, said. "He's made a tremendous impact in my life, which has been nothing but positive. Of course, these are incredibly serious allegations, but it's not yet clear to me or my family how this situation is going to be resolved."
While those named in the report are no longer working at the school, Branson officials have attempted to address the findings of the report by taking action to help alumni survivors. The school has established a crisis line for counseling and a variety of new policies, including a consent curriculum for 10th graders and new protocol for reporting sexual abuse.
"We wish to thank everyone who participated in this difficult process," head of school Christina K. Mazzola and board of trustees chair Claudia Lewis wrote in an online letter about the report.
"As challenging as this investigation has been to all members of our community, we truly believe that its outcome will make Branson a stronger, better, safer school."
Resources for sexual abuse survivors
National Sexual Assault Hotline: 800-656-4673 (800-656-HOPE)
National Organization for Victim Assistance Helpline: 800-879-6682 (800-TRY-NOVA)
Stop It Now Helpline: 888-773-8368 (888-PREVENT), for child sexual abuse specifically
About the Writer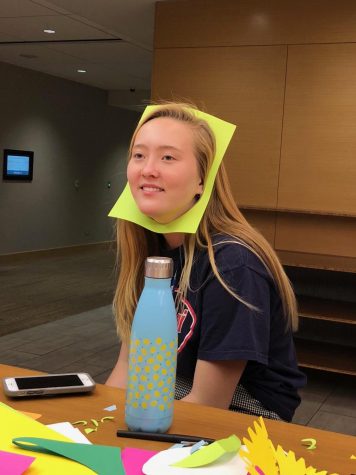 Skye Schoenhoeft, Op/Ed Editor
Skye Schoenhoeft is a junior at Tam and an Op/Ed editor. Not only does she edit the most read section (shout-out to heard in the hallways and crackin' and slackin'), she is the founder and president of the Tam Surfrider Foundation club and Project Awareness and Special Sports Volunteers club. She loves eating ramen, surfing, and drinking water.