Girls' varsity soccer goalie Ellie Flad breaks MCAL record
Senior Ellie Flad, the starting goalkeeper for the Tam girls' varsity soccer team, broke a Marin County Athletic League (MCAL) record this February for most regular-season shutouts in the league. Flad has had 33.75 MCAL shutouts since her freshman year in 2016, breaking the previous record of 32 that had been held since 2013. The partial number of shutouts is due to a game during her sophomore year in which Flad did not play goalie for the entirety of the game.
In soccer, a shutout is when the team does not allow their opponent to score any goals.
"I was really happy [about breaking the record] because I did not realize that my shutouts were being tracked, I was just playing," Flad said. "Then, one day, my name popped up as the [goalkeeper] with the third highest number of shutouts and I made it my goal to break the record before the end of the year."
Flad has played as a starting goalie on varsity since her sophomore year and led the team to one MCAL championship in 2018 and, more recently, a North Coast Section (NCS) title against Maria Carillo High School on Saturday, February 29.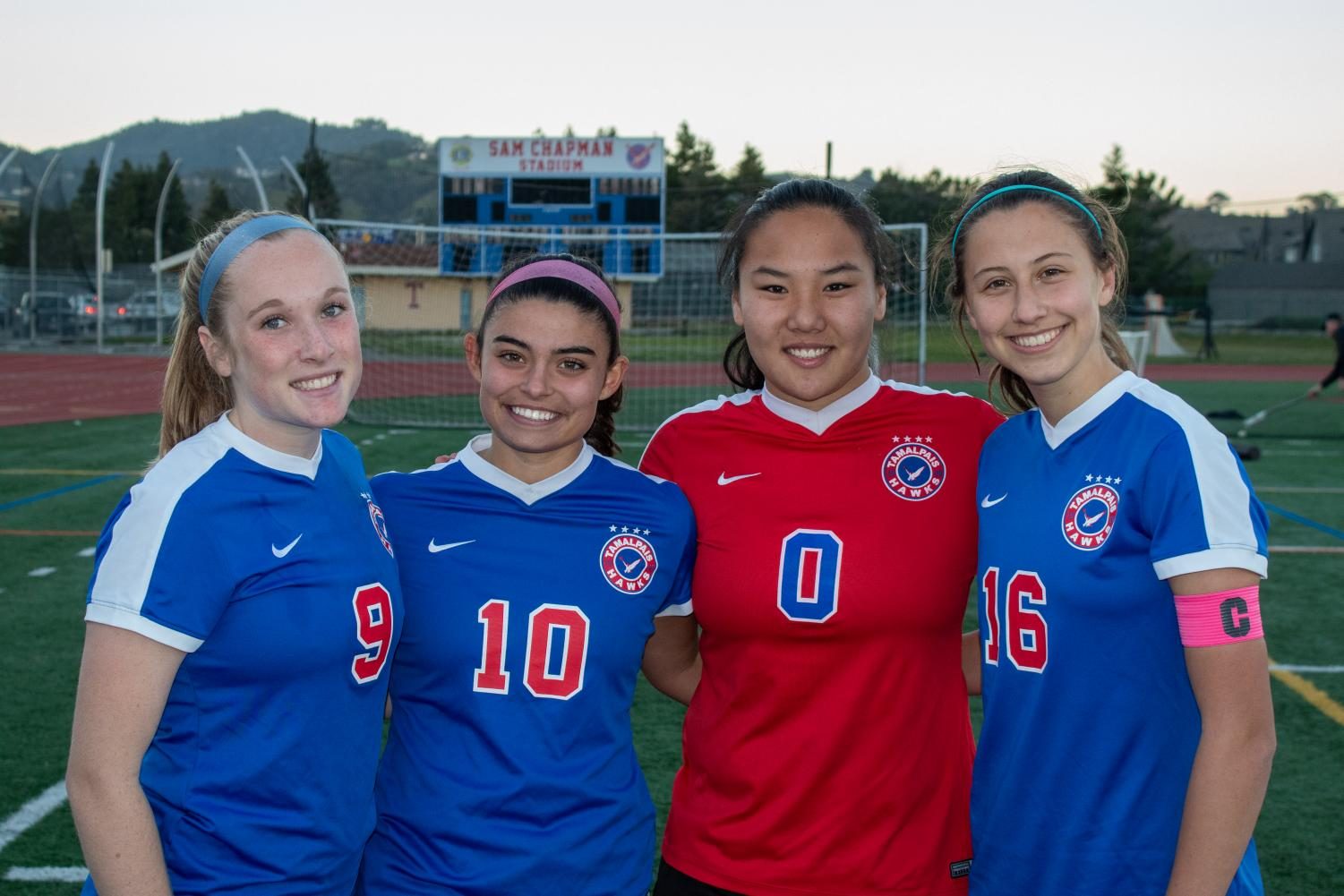 Coach Shane Kennedy has been working with Flad since she was 13 years old as her goalie trainer and later as her high school coach.
"[Over the years] Flad has grown as a person and taken responsibility for the talent that she has," Kennedy said. "Her breaking the record is just a nice milestone for an athlete to have that kind of consistency, especially as a goalkeeper." 
While Flad is graduating this year and will be playing goalie for the Whittier College women's soccer team this fall, she is optimistic about the future of Tam soccer.
"[Next year] the team should still be strong. We are losing a lot of seniors and starters but I know we will still be good," Flad said.