NCS Baseball Championship Preview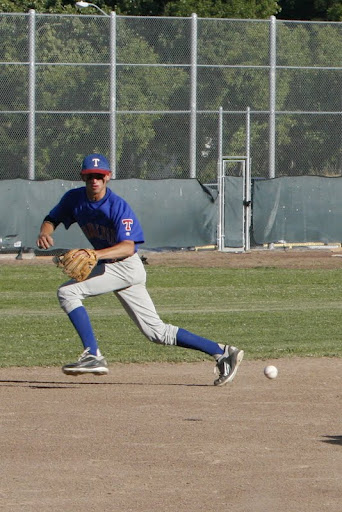 Tam baseball will take on take on top-seeded Acalanes in the Division III NCS championship at the Oakland Coliseum, the home of the Oakland Athletics. This is following an impressive victory against the second-seeded Miramonte on Wednesday May 30.
The Hawks will send ace pitcher, senior Kit Larson to the mound in this matchup.
"Kit will be our starting pitcher," said Tam coach, and Tam athletics coach of the year, Mike Terry. Larson has posted an impressive 1.64 ERA in 55.1 innings pitched this season. Larson will start despite throwing 2.2 innings in Wednesday win. "Starting pitching [is the key to success], it will let us set the tone early, letting our bats warm up," he said.
This will be the Hawks first time facing Acalenes since last year when Tam lost 9-0. Senior pitcher Jake Dorfman believes that the teams' previous matchup will help them in their scouting. "We saw them last year so we have a good idea of what were going to see. They're a good program," he said.
In addition to being excited about the championship, players are enthusiastic about playing at the Coliseum. Junior second baseman Kevin Jordan said, "It means a lot because I'm a huge A's fan. It's like a dream because I've always wanted to play in the big park. It's huge also because it's for the NCS championship. Tam hasn't done it for 73 years."
The Hawks seem prepared to end their long NCS drought as long as they calm their nerves. As Junior slugger and third baseman Jonny Wachtel puts it, "We need to stay loose, have fun and play our game."