Prodigy Quits Swimming to Row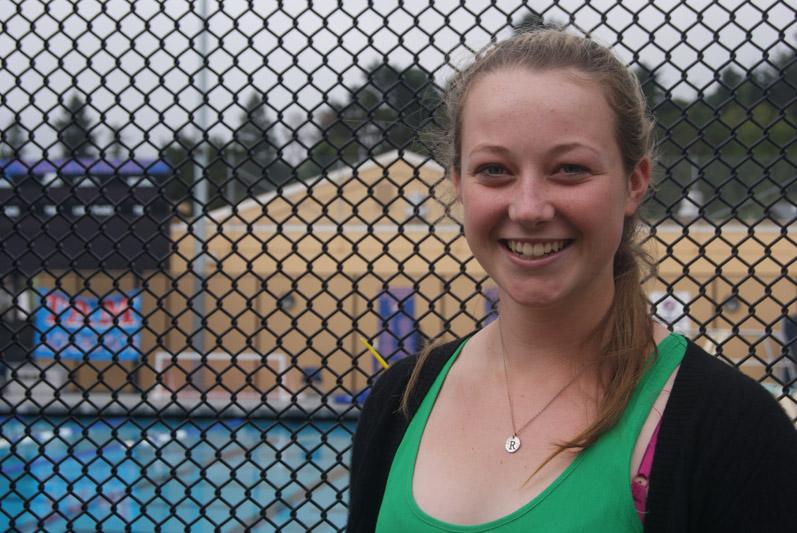 Junior Róisín "Ro" Duffy was on her way to the Junior Nationals for swimming, the competition preceding Olympic Trials of 2011, when she decided to quit the sport after ten years in order to try out for the Marin Rowing team. After ten years on North Bay Aquatics (an intensive, year-round swim team), and a spot on Tam Varsity Swimming her freshman year, she stepped out of her comfort zone to try something totally new.
When the idea first occurred to Duffy, she attended a three day "Learn to Row" camp during the swimming off-season. "I didn't tell anyone on my swim team that I was doing that because that would have been really bad. People would not have liked that," Duffy said. While she didn't tell the rest of her team, she did break the news to her coach one day after practice, who was quite upset.
"[Switching] was difficult. I'm not very good at adapting to change, so doing something other than swimming was crazy, especially since I did it for 10 years with the same people. I miss my teammates a lot more than the sport," she said.
Duffy said she quit because "[swimming] just got over the top." As she moved up to the senior swim team, she became committed to an hour and a half morning practice followed by a two and a half hours more in the afternoon. Because swimming became more time-consuming, Duffy became bored with the sport. "Practices were the same thing all the time. All I remember was after every set we did, I would look over at the clock and think, oh, only an hour and five minutes 'til practice is done."
Upon hearing her older sister's praise of the sport, rowing became a good replacement for swimming. After two weeks of tryouts, Duffy made the team and has since excelled, winning the regionals championships. "It's the biggest race of the year….and that was a huge deal," she said.
The team aspect of rowing has been new for Duffy. "[Swimming] is an individual sport, so if you want to take a stroke off or something, no one will know, but if you're rowing and you want to take a stroke off during the race, you let the whole team down. It's the ultimate team sport and you have to give it your all, every stroke," she said.