Ke$ha's Off Her Rocker with "Warrior"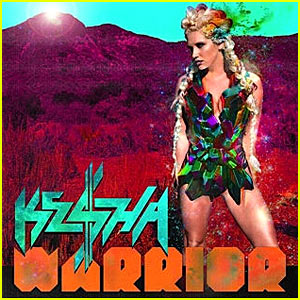 On her second full-length album, "Warrior," Ke$ha seeks to explore the supernatural aspects of life. As she said in an interview with Ryan Seacrest, "The theme of this record is magic. I went on a spirit journey by myself. I was in Africa rehabilitating baby lions… and just went on this crazy spirit quest." How this translates into the confused mess of an album that is "Warrior," I have no idea.
At this point I should probably come clean with the fact that listening to Ke$ha used to be a guilty pleasure. I appreciated the sassy and at times hedonistic lyrics that she displayed on her debut album, "Animal," and follow-up EP, "Cannibal." After all, who doesn't want to "wake up in the morning feeling like P. Diddy?" I was sold — ready to douse myself in glitter and dollar bill-ize my name.
However, after listening to her newest album I was left with a feeling of disappointment. I was in need of my own spiritual journey to a land far removed from synth-pop world of Ke$ha.
I will say that "Warrior" starts on a strong note with the album's title track. The catchy song, a call to arms for "misfits," "bad kids" and "degenerates" is sure to inspire all listeners to get their inner-warrior on. This passion is soon lost, however, with tracks like "Die Young" and "C'Mon." Beyond their "YOLO" themes, the two songs contain far too much synthesizer, similar to the Euro Pop that loudly blasts from the speakers in Abercrombie & Fitch stores.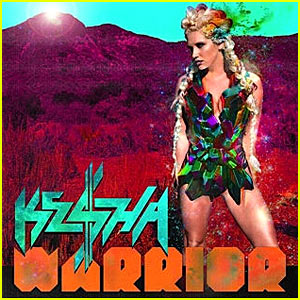 Prior to the release of "Warrior," Ke$ha emphasized how the album's music would explore the world of glam rock. Besides "Dirty Love" and "Only Wanna Dance With You," I had trouble finding many rock influences.
"Dirty Love," (featuring Iggy Pop) with its punk-rock guitar riffs and zesty lyrics—including a snide shout out to Rick Santorum (as if the Religious Right needs another cause célèbre)—provides a welcome break from what truly is a pop album.
Ke$ha really goes off the deep end with "Supernatural," which details her sensual encounter with a ghost. She sings of getting a little bit "raw" and "undone," and ultimately asks her ghost lover: "Boy, if this love is supernatural, can you feel it?" Such a song brings into question Ke$ha's mental stability. She seems to be going through a spiritual crisis, rather than a rebirth from her so-called spiritual journey.
Though "Warrior" provides a good laugh and a bizarre look into the mind of Ke$ha, the album falls flat and ultimately the joke's on her. The clock has stopped "Tik Toking" and unfortunately, her 15 minutes of fame are up.
Rating: 1.5/5 stars