"Before I Die" Project Comes to Tam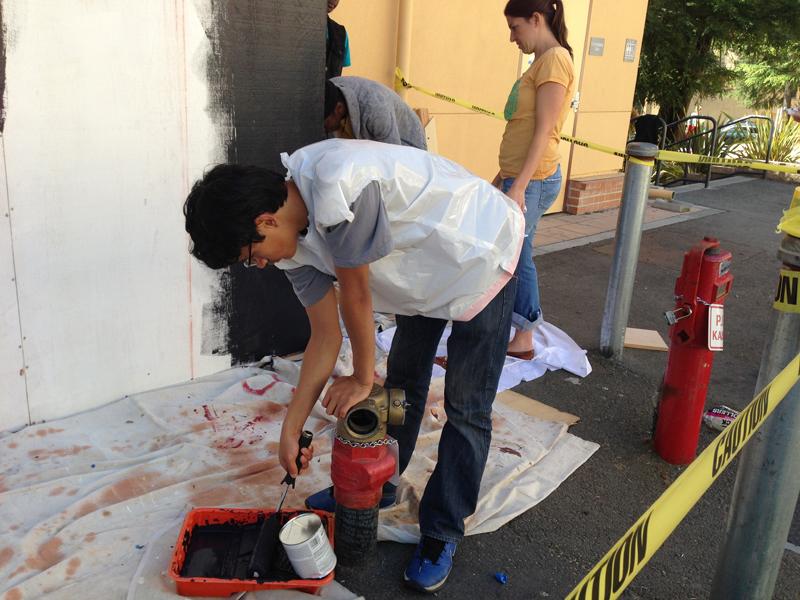 By Emma Talkoff
May 1, 2013
Students in Jane Hall's social studies class are constructing a project which they hope will give Tam students an opportunity to share their dreams for the future. A three-sided black box outside of Upper Keyser , currently under construction, will invite students to anonymously finish the sentence "Before I die, I want to…" in chalk.
"It's a cool project to me," said Daniel Arden, a student in Hall's class. "It kind of gets people to think about their lives."
Hall's students were inspired by the work of TED speaker Candy Chang, who started the "Before I Die" project in New Orleans as a way of transforming derelict urban walls into public time capsules. Chang's TED talk touched off the project at Tam after Hall's class completed an open-ended journal entry to create a "bucket list," according to Arden. "Some people wrote silly things [Arden's own wish for the future was to "swim with the mermaids," he joked] some people wrote serious things. It all depends on the person."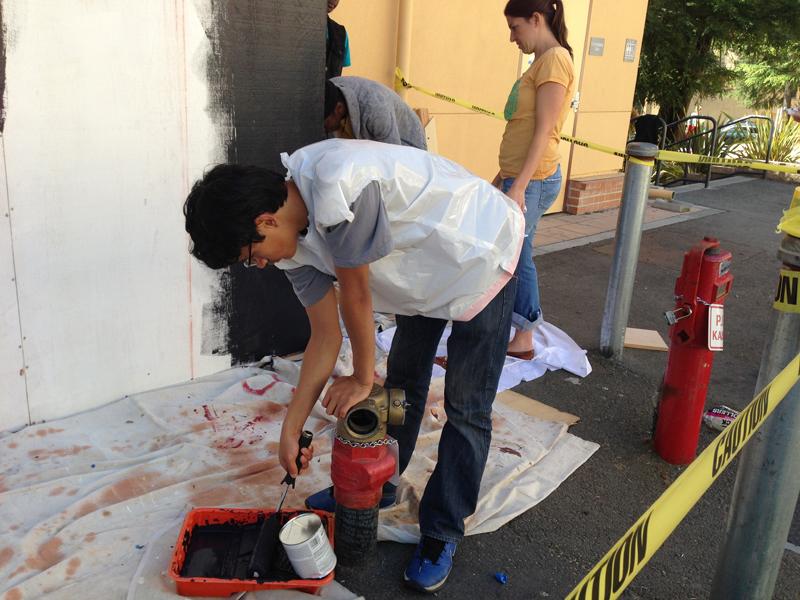 Other students wrote that they hoped to fall in love, have a family or travel the world, according to paraeducator Meredith Bransfield.
Over the past two months, Arden and his classmates successfully created a proposal and Powerpoint presentation in order to gain administration's approval of the project. Woodshop teacher Geo Monley donated supplies and services in the construction of the box, which will be covered in chalkboard paint.
Bransfield said that she hopes the completed wall will be met with seriousness by Tam students. "We hope that people will get the message," she said, adding that Hall's class will be monitoring the wall to ensure that additions remain in the spirit of the project.
Arden is excited for the project and plans to be one of the first entries on the wall "as a guideline" to other students. He encouraged students to participate over the few weeks that the box is in place. "It's a fun project," he said. "It's fun to see what other people write down, even if we don't know who it is."