iOS 7 Delivers New Identity for Apple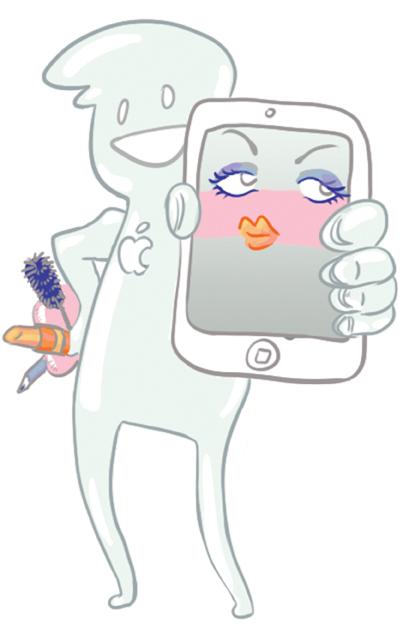 By Riley Kuffner
October 22, 2013
Apple launched a radical new operating system, iOS 7, for its iPhone, iPod Touch, and iPad on September 18. With its stark contrast from the classic software that has been the Apple identity since the first generation iPhone, iOS 7 is the new hot topic of conversation.
iOS 7 likely came as a result of the recent decline in Apple stock value as an attempt to gain hype leading up to the release of the new iPhones 5s and 5c. iOS 7 ended up paying off, as the pair of phones set a new Apple sales record at nine million opening weekend sales, four million over the estimated value. The update itself has provoked varying consumer opinions.
When any company changes their identity, as Apple did with their iOS 7 redesign, there come positive and negative aspects.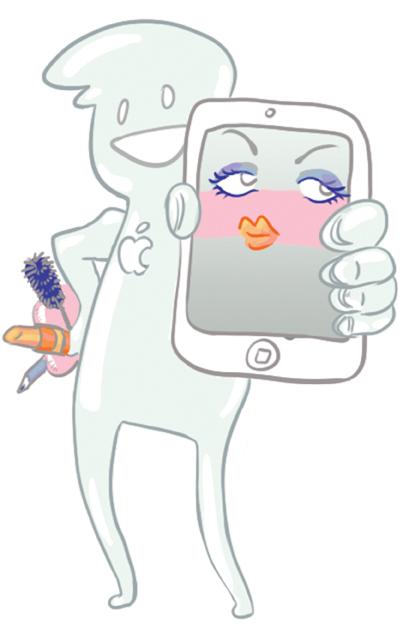 One of the more useful changes in iOS 7 came with the new folders. Rather than limiting the number of apps you can put in one category to 12 or 16 (depending on the model), it is now endless. There can be multiple pages of apps within a single folder, allowing for organization of the phone to a single home screen. I like this feature because I no longer need three "Utilities" folders sitting right next to each other.
My favorite change is the new "Control Center." This dropdown interface provides easy access to multiple settings such as Wi-Fi and Brightness in addition to "Now Playing" music and a series of app links such as the flashlight. All of these shortcuts were carefully chosen, limiting fishing through settings and folders for the most basic of functions.
The multitasking feature has had mixed consumer reception. The new format no longer just presents the programs as their home page icons on a small slide screen on the bottom bar, but gives full size screenshots side by side to allow insight into what you were working on. This I like, but when sliding these from side to side, the phone starts to lag, causing me to miss some of the apps.
The new lock screen presents a full, rather than harshly cropped, image which not only increases the first impression aesthetics, but also makes it visually very similar to an Android. This image also shifts up down, left, and right on the page depending on the tilt of the phone. While this is intriguing at first, it soon becomes annoying and ultimately pointless.
The home screen presents some obvious changes. The cellular reception bars in the upper left corner are replaced with circles that give no indication of varying signal level. The screen still moves annoyingly when tilted. Multiple standard application images have been changed to appear flat and animated, seeming almost like a throwback to the previous bubble images.
Siri 2.0, as Apple named it, was heavily advertised with iOS 7, but ended up being a insignificant change. Apple claims an improvement in recognition speeds and wider range of functions, but I have yet to encounter any such functions in my regular usage of the voice-recognition program.
My least favorite iOS 7 change is the Camera application. While it has new features like a square frame for Instagram uploads and tint filters, I really dislike the new look. It's very similar to something you'd see on an Android, and the new, more elaborate features slow down my phone. I can also no longer tell when I've taken a photo, because there's no shutter close as with the original format.
Every OS update brings a hit to battery life. This is especially problematic with older models with less RAM, where new functions make the phone work harder. Even though this is expected, I was shocked by the loss in power with iOS 7. I have always been impressed with Apples refrain from extraneous and unnecessary battery-sucking functions such as moving backgrounds, but this time they let it all go. The result? A one hour loss for the iPhone 5 and massive one and a half for the 4s.
The thing that bothers me most about the iOS 7 redesign was its blatant piggybacking on multiple other operating systems. This really degrades Apple's reputation with the consumer and the technology. Rather than using some good ideas from other programs like Android and recreating them with an Apple touch, iOS 7 presents features that look copied from other phones.
So far, iOS 7 has been a success and people are excited for the new iPhones. However, only time will tell whether the general trend of change will help Apple, but I don't think that it will be nearly enough to restore Apple to its former glory with its previous look.
There is just too much competition in the technology industry today for Apple to come up with innovation after innovation as we were once accustomed to.