School Board Election Results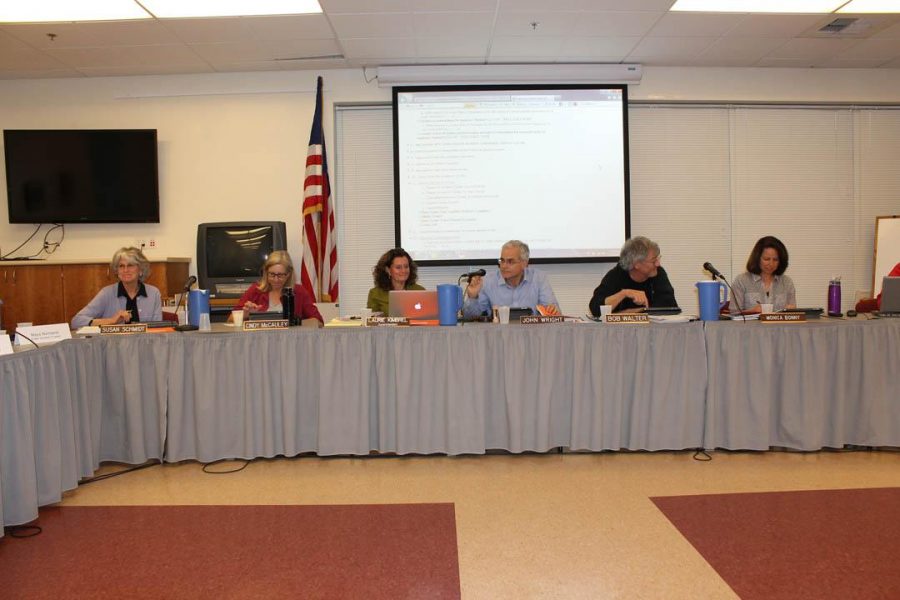 By Sonja Hutson
November 25, 2013
Chuck Ford, Sheri Mowbray and Laura Anderson were elected to the Tamalpais Union High School District (TUHSD) Board of Trustees (also known as the School Board) on November 5.
As previously reported, Ford taught at Tamiscal's Team program for 21 years before retiring in June, is a former Board member for the Lagunitas School District and a parent of two former Marin students. Mowbray, the mother of two Redwood students, served on the Larkspur School Board for the past six years. Anderson has two children at Redwood and served on the 2011 TUHSD Parcel Tax Renewal campaign as a co-chair.
"All three of the new trustees will be able to hit the ground running because of their understanding of the day-to-day work of our schools," Superintendent Laurie Kimbrel said. "Their transition on to the board has already begun… All three are well qualified and enthusiastic about the work and are beginning to familiarize themselves with important documents such as the budget and the strategic plan."
The new trustees will be publicly sworn in to office at the December 11 School Board meeting and officially begin their term at that meeting.