Smarter Balance Testing to Take Place in April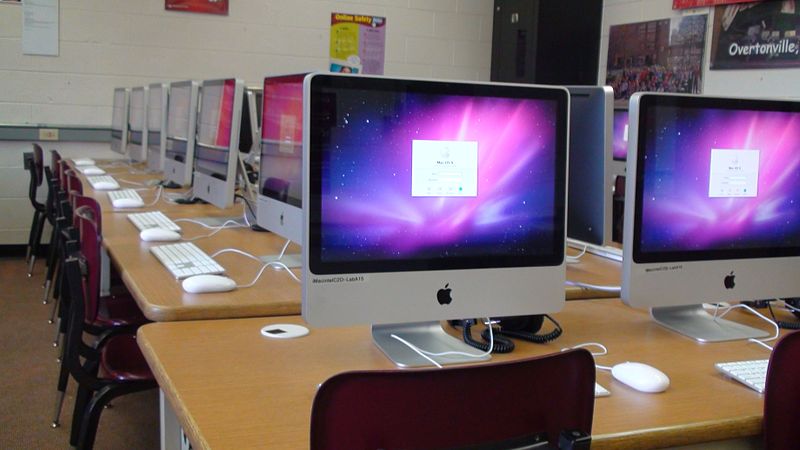 By Sarah Asch
February 13, 2014
Juniors this year will participate in a pilot of the Smarter Balance standardized test created in compliance with Common Core standards, as previously reported. The test, which has been scheduled for April 8 and 9, will either be in English or math. "It's a pilot year so we don't get any of the results," Principal Julie Synyard said.
According to Synyard, the Smarter Balance test is planned to replace STAR testing statewide in 2015.
"The test is all computerized so we are going to make sure we have all our technology up and running," Synyard said. "That will be our first test. Hopefully nothing crashes." The test will be administered by teachers and administrators in various classrooms and computer labs on campus.
The Smarter Balanced testing is the only standardized testing at Tam this year besides the STAR Life Science test for the sophomore class, which will most likely be taken the week of April 21. The rest of the school will run on a regular schedule.
"I know seniors are going to be horrifically disappointed because there is not the normal week off for testing," Synyard said.
Senior Malia Lam, while disappointed not to have a week off, is also optimistic about the potential in the new test design. said. "This is the upgrade we've been needing," Lam said. "Our world has become much more evolved and now the standardized tests are catching up."
The Smarter Balance test is designed to adjust questions to each student's skill level as the student proceeds through the test. According to Synyard, this pilot test also will gauge how well that function works. The creators of the test want to make sure the test accurately measures and adjust to each student's aptitude.
Junior Anna Gassen agreed that the new test design will be beneficial to students. "I have always found STAR testing to be way too easy. This will make it more challenging and actually fit to my level," Gassen said.
Although she is in favor of the Smarter Balance test, she doesn't think the junior class should be involved in the pilot year. "I think it's pretty unfair. They should definitely do it with the freshmen or the sophomores," Gassen said. "We have more experience with testing…but we have a lot on our plate. We have a lot of testing we have to do this year."
The goal of the program is to have all grade levels take the Smarter Balance test. According to the Common Core Standards website, California is among the 45 states that adopted the Common Core curriculum. More information about the test days will be available in the coming weeks.