The Cereal: Ann Killion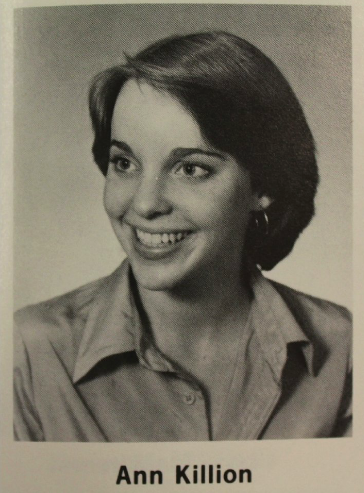 The minute Tam Newsies began handing out the new issue of the Tam News, they were bombarded with students who couldn't wait to read The Cereal. This was a typical scene every single month since Ann Killion began her column. Students could read about the party they crashed, the story behind the new graffiti on campus, or the gossip about the new hot couple. That's what was happening in 1978 and 1979 when The Cereal ran.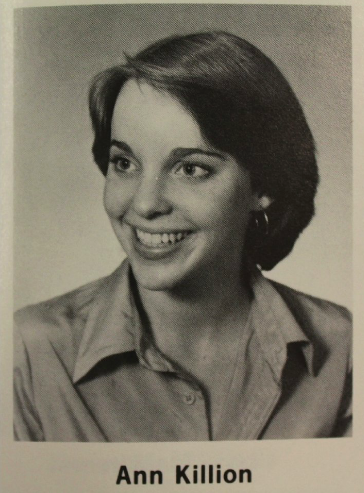 Killion wrote for the Tam News 34 years ago and hasn't stopped writing since.  After writing an ongoing column 'The Cereal' for the Tam News in the late '70s, Killion fell in love with journalism. She has covered 10 Olympics, 5 World Cups, and more than a dozen super bowls. Today she is an esteemed sports columnist for the San Francisco Chronicle.
Killion grew up in Mill Valley during a time of schooling that was very "hippie-dippie… A lot of people went to very experimental elementary schools. There were rope swings in the middle of the class and stuffed couches and it was like chaos," Killion said. "We had to be the guinea pigs because Mill Valley was full of hippies and people trying to figure out new ways to learn." Killion attended Old Mill School, Mill Valley Middle School and then went on to Tam.
While at Tam she began her illustrious writing career. "I had always enjoyed writing, so when the opportunity came around to join the Tam News, I did," Killion said. "My brother, who worked on it told me that it was really fun so I joined."
When Killion wrote for the Tam News she found her voice as a writer. "I started covering sports because nobody really wanted to then and I thought it was fun, and a lot of my friends were jocks," Killion said. "But the thing I really liked to do [at the Tam News] was, I started writing something called the Cereal. There was a really famous Serial by Cyra McFadden that ran in the Pacific Sun and became nationally famous because it was such a cliche about Marin County life and hot tubs and what life was like here in the 70s."
This scene, from The Serial, features Harvey (one of the main characters throughout the book) and Jerry (a new acquaintance of Harvey's) talking about women troubles, cats, and eventually what happened to Harvey's watch.
 "Hey," Jerry said, "who mugged your watch?"
"Look, I've gotta be movin on. I've got somebody waiting for me." Harvey winced as Jerry grinned and punched him solidly in the arm.
"Far out," Jerry said. "I hope this is the Biggie, Harv. Because I've always had this insight about you. You wanna know what I said to Jody?"
Harvey decided having a drink with Jerry, on a scale of 1 to 10, was a decimal point above coming down with swine flu.
"Emotional intimacy is not his number.' That's what I said to Jody, and she said, wow, I really have a line on you."
"So I wrote one called The Cereal, like cereal food, in the Tam News."
This scene from one of Killion's Cereal's, The Cereal: Cream of Wheat, highlights Tam students at a Sausalito party that was in "full swing."
Bill sat in the kitchen surveying the scene behind a bottle of Michelob. Some junior was trying to pick up on Candice on the couch. A group of Freshman had discovered the dimmer on the light switch and were entertaining themselves with that, and Scott and Greg from the back lot were opening up a new keg
Bill decided to go down to the smoke-out room. As he was on the stairs he heard someone call his name and looked up to see Patty, leaning seductively on the bannister, smiling down at him.
"Well Bill," she purred, "aren't you even going to talk to me?"
"Uh, in a second Patty. I have to see a friend," and he disappeared into a room
Patty didn't like his brush-off. So to comfort herself, she headed for the keg.
"It became kind of a phenomenon because [the Cereal featured] thinly disguised characters, based on key people in the school with plots that resembled our real lives. It was like a soap opera and people would wait for it to come out and figure out who was who," said Killion. "So I wrote that for two years and it was pretty fun. It was pretty fun to see everyone grab the paper and be reading The Cereal and trying to figure out 'am I in it this week?'"
After high school Killion pursued screenwriting in college. "After I went to Tam I went to UCLA and I wanted to keep writing. I wanted to be a screenwriter. I wanted to go to the film school," Killion said. "You were completely separate from the rest of school in the film school, and I was really into studying philosophy and linguistics and english and mostly history. I was really in love with history. So I didn't really want to apply to the film school."
After this change of heart Killion applied to the communications major, "which was a restricted major. It was hard to get into. They only took 40 students," Killion said. "When I got in I found that it was more theoretical in nature. Like not a lot of practical hands on experience. But I liked it. So I didn't know what I was going to do basically when I got out."
After college Killion came back to Mill Valley and started working in public relations (PR). "I liked my PR jobs but I realized that if I ever wanted to write more than press releases, journalism was probably the best way for me to do it and still get a regular paycheck," Killion said. "I could either be a waitress and try to write a screenplay or a novel or I could get a job where, you know, I really got to write. And newspapers were thriving then."
Killion held off on her journalism career for a little longer and applied to Columbia's journalism program. "I only applied to Columbia. I wanted to live in New York. If I wouldn't have gotten in I don't know what I would have done," Killion said. "I thought that getting a master would do two things; I'd get to live in New York and I'd get to make a career switch."
When Killion was at Columbia she took a sports journalism class that set her career in motion. "I always loved sports. I always read the sport page first. I always thought it had the best writing, so when I went to Columbia I thought, why not try and focus on the part of the paper that I like the best," Killion said. "Luckily they did teach a sports class in the Spring and I took that. Me and five guys.
After getting her masters at Columbia Killion got an internship at the San Diego edition of the LA Times which was her first real journalism 'gig'. "I got an internship there which was great. I have got some internships where you go off and you do, you know, beach volleyball or something, but I went out and covered Padres games and I covered Chargers training camp, so that was my first real experience covering sports," Killion said. "I was probably unprepare, but the only way to become prepared is to do it."
Killion has had success beyond Journalism. She has also co-written two autobiographies with Jenny Finch of the USA national softball team and Hope Solo, olympic soccer player. "Writing books in someone else's voice was a challenge. I did form strong relationships with the athletes I wrote with," Killion said. "They were very different women so it was fun to try to put myself into their individual shoes. They are both 6 feet tall and very beautiful so I felt as though I got to live vicariously through them."
After spending more than two decades at the San Jose Mercury News she got her dream job at the San Francisco Chronicle. "When the Chronicle came calling, I hadn't thought I'd go back to a newspaper but it's been great," Killion said. "To write for what has always been my home town paper, even when I worked for the Mercury News, I never lived in San Jose. The Chronicle was always the paper that showed up in my driveway and so that's been fun. It's felt like a good fit. It's been really good."
"I write a column for the chronicle, which is very opinionated and needs a writer with a very strong opinionated voice. The place I found my voice was at the Tam News,"