Tam Alumnus Represents Commitment to Sportsmanship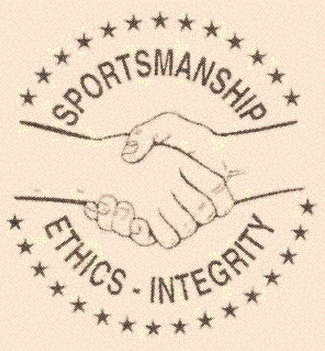 By Riley Kuffner
May 1, 2014
The Tam athletic program has always been revered for its competitive teams and development of excellent players, as it has a wide range of programs that spits out MCAL champions and scholarship athletes every year.  Just this fall we watched the varsity boys' soccer team win the Marin County Athletic League (MCAL) and North Coast Sectional (NCS) titles; now two of the players on the team have received scholarships to play soccer at Yale.  These are truly tremendous accomplishments and are obviously the kind of performance that the athletic program hopes to exemplify, but there is another factor that Tam sports teams strive for.  This "x" factor is sportsmanship: work ethic, team oriented ethos, and a positive attitude no matter what the circumstance.  You can't see it everywhere you go, but sportsmanship is visible on Tam teams and in Tam individual athletes no matter what the outcome of the season.  The Tam community was reminded of this mission with the extraordinary actions and recognition of one of its alumni, Ely Washauer.
Washauer played multiple sports during his time at Tam including varsity basketball as point guard under Alex Pribble.  He was a good player and key contributor to the team, but not recruited by any college before graduating in 2010.  He ended up attending Denison University in Ohio and walked on to the basketball team.  Despite getting little playing time, he stuck out as a leader on the team and his Coach Bob Ghiloni named him captain before this year's season as a senior at Denison.  The team's annual banquet, which is designed to honor graduating seniors, started normally this year.  Coach Ghiloni said a little something about each senior player, but then went on to talk about the fact that he had never given out individual awards in his 23 years of college coaching because he believed they didn't align with the team concept, and then something extraordinary happened.  Ghiloni said that he was going to break his rule because there was a player on the team that was the perfect example of what a team player should be: Ely Washauer.  But instead of giving him a direct award, the coach created a perpetual outstanding teammate award called the "Ely Washauer Award" to be given to the player that best exemplified sportsmanship and a team oriented attitude.  This year, a sophomore on the team was given this honor.
This extraordinary event meant a lot for Washauer and the Tam athletic community.  Washauer got his start with high level competitive basketball at Tam, and that is where he learned the values that brought him success at Denison.  This kind of sportsmanship is exactly what the Tam athletic program strives to instill in its athletes.  It obviously starts with a coaching staff devoted to this goal, which Tam has provided and made some changes to achieve, but that is not the extent of the mission.  There are also numerous awards, both for individual Tam teams and also MCAL wide, that commemorate excellence in sportsmanship and encourage individual athletes to meet those standards.  An example of such is the Bobby Jones Sportsmanship Award in boys' golf that Tam alumni Chris Byrne won last year.  The mission of sportsmanship at Tam is clear and the events surrounding Washauer were excellent recognition of its successes.  Who will be the next Tam athlete to use what they learn here to make a difference in their future?