Varsity Baseball Looks to Playoffs After Successful Season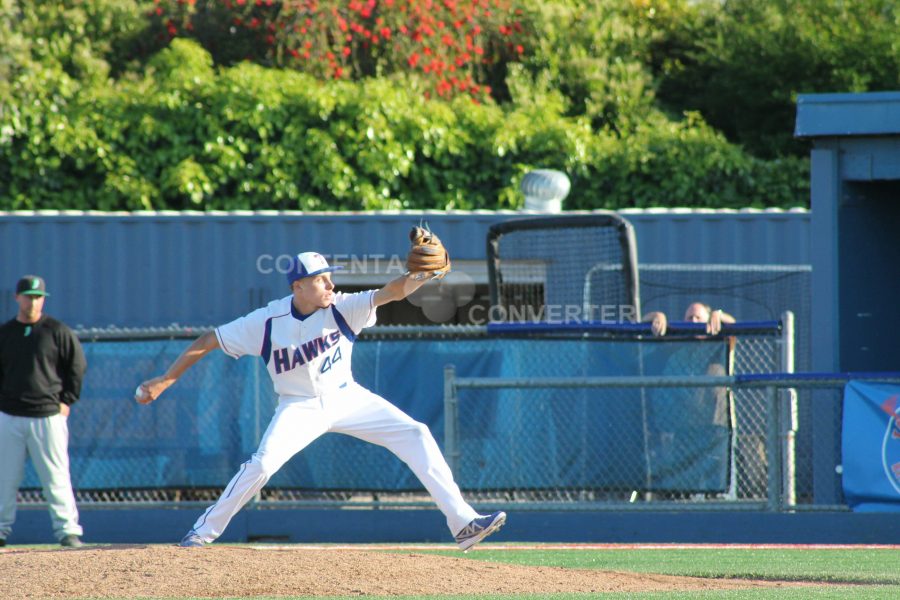 Boys' varsity baseball has had a successful season, and team members are looking forward to the playoffs. The team has compiled an overall record of 16-6 and is currently in third place in MCAL play with a league record of 12-6. The squad performed especially well in a 3-2 win over fifth-place Redwood on April 29 and a 3-0 shutout of first-place Drake on April 4.
Head varsity coach Scott Osder attributed the team's recent success to strong pitching, along with attention to detail. "We have the best pitching staff in the league…and we've been focused on the little things," Osder said. "We have three guys who arguably would be number one [pitchers] on any other team. Most teams have two; we have three – [junior] Mason Collins, [and seniors] Max Gamboa and Bret Bowyer."
"We've come a long way," Collins said. "[We've been] doing a lot of side work and bullpens, focusing on throwing strikes, have our defense do the rest…we've worked on playing as a team, as a family."
All members of the team have high hopes for the soon-to-begin post-season. Tam's third place position and track record against formidable opponents such as Drake have shown that this team possesses potential consistent with that of the 2011-2012 team that played for the NCS championship at the Oakland Coliseum in May of 2012.
"I'm pleased right now. We're at the top of our section in terms of the playoffs," Osder said. "[Our] goals for this season are to win the MCAL championship, get into the NCS and really just take it one game at a time. Obviously, we think we're good enough to make it…to say that we're not capable of winning it all would sell us short."
"I'm excited," Collins said. "We want to go as far as we can…we definitely have the pitching for it, we just need that key hit. You know, bases loaded, one out, we need a guy to clear the bases."
Osder, currently in his first year as the varsity coach, has strengthened the program by bringing a year-round approach to all levels. "There is really no off-season. If you want to be great, you've got to play year-round," he said. "Once the season ends, [we're] in the the weight room, [doing] strength and conditioning, fall baseball, winter baseball, so we can develop…that's foremost in the off-season."
The Hawks will conclude the regular season on May 8 at College of Marin against seventh-place Branson. The MCAL playoffs begin May 12. Matchups and final playoff seedings have yet to be determined.