College Board Announces Changes to SAT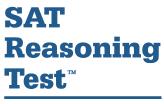 The College Board announced in late March its plan to redesign the SAT test, making it more connected to schoolwork and applicable to future education. Starting in spring 2016, the Board will make the essay portion optional, shrink the total score from 2400 to 1600 and eliminate vocabulary that College Board President David Coleman called a "wall of obscure words," as reported by the New York Times.
These changes are part of the College Board's attempt to reduce discrimination against lower income students in the test and college application process. One major criticism of the SAT has been that it isn't useful to students in their future education or careers. By connecting the exam to material that students learn in class, the College Board aims for the SAT to be a reliable predictor of future success.
Coleman also stated that he was motivated by competition with the ACT, which is more grammar-based rather than vocabulary-based. This has drawn more students to the ACT, as last year 1.8 million students took the ACT while 1.7 million took the SAT. Coleman also cited that only 20 percent of teachers believe that college admission tests are a fair measure of the work their students have done.
"It is time for the College Board to say in a clearer voice that the culture and practice of costly test preparation that has arisen around admissions exams drives the perception of inequality and injustice in our country," Coleman said.
With the SATs being such a specialized test, students need thorough test prep to do well. This gives an advantage to students who can afford to pay for tutors, books or even online courses. This prompts the argument that you can essentially "buy" a higher test score. The average SAT score among those with a family income of $20,000-$40,000 is 1402 while the average score among those with an income of $120,000-$140,000 is 1581.
"Unequal test-prep access is a problem," Coleman said. "It is a problem that it's opaque to students what's on the exam. It is a problem that the scoring is too complex".
One method to combat income inequality will provide students under a certain family income with four waivers, allowing them to apply to four colleges of their choice free of charge.
"It will be interesting to see how [the new SAT] does," junior Jessica Hudson said. "I think the testing as a whole… is not an accurate representation of a student's knowledge."
The revised SAT test aims to motivate students to engage in class as this material is applied to standardized tests and level the playing field so that students of all economic status have the opportunity to go to college.
"What this country needs is not more tests, but more opportunities," Coleman said. "It is time for the College Board to move from measuring to acting."