Students Create Holocaust Museum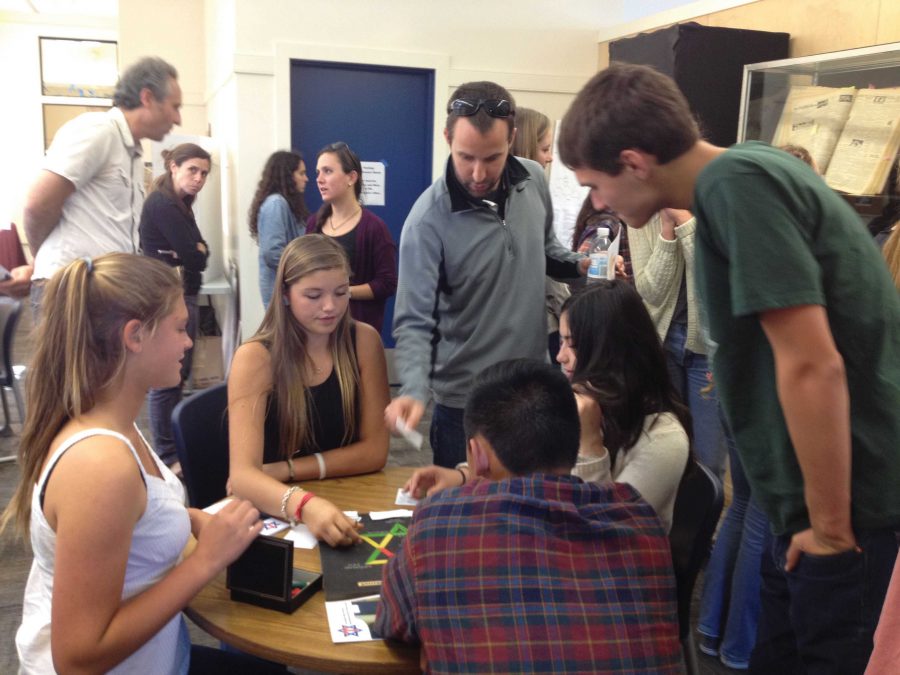 By Sammy Herdman
May 22, 2014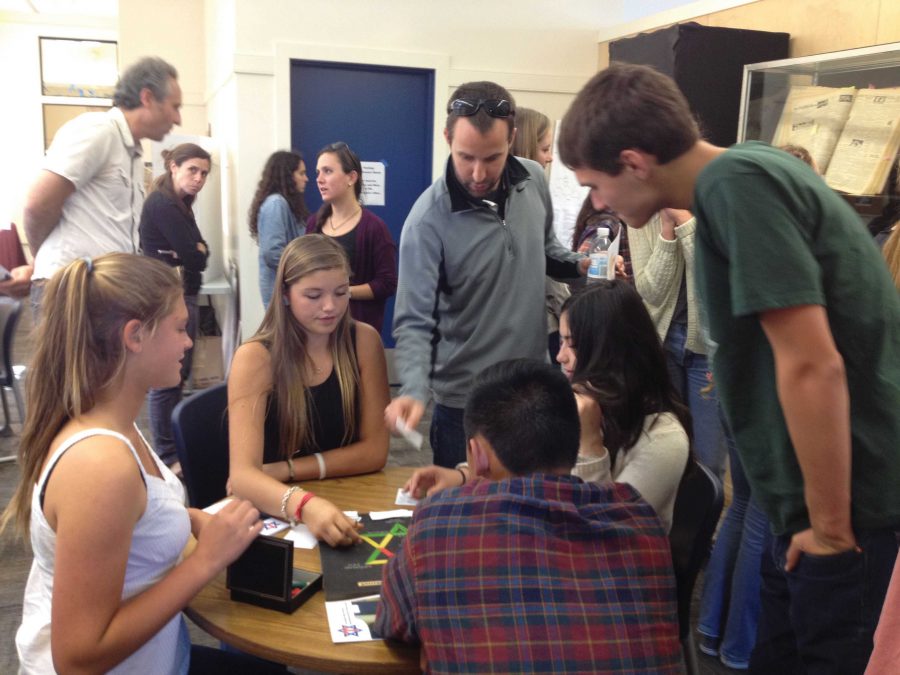 The Holocaust Museum, a project by history teacher Tim Morgan and English teacher Kate Lorch's sophomore core classes, was displayed in the staff lounge room May 6 to May 8. Exhibits, which were put up around the room by students, focused on different aspects of the Holocaust, including survivors' stories and the lives of teenagers during the Holocaust. Also posted around the room were index cards on which viewers were encouraged to post their opinions anonymously.
One index card read, "I feel so lucky to live when and where I do. The Holocaust was a terrible time and should be commemorated." This comment correlated directly with the focus question that Morgan and Lorch assigned their classes. The question, "In the next 15 years there will be no more survivors of the Holocaust. How should we commemorate them?" was posted in the entrance hallway of the museum.
According to Morgan, this project came in the midst of a larger unit. "We had a Holocaust survivor come in," Morgan said. "We thought that instead of having students come in front of the class, we'd do something to get them to have a better understanding, to teach empathy."
Sophomore Tommy Searle, who helped create an exhibit in the museum, was impressed by the outcome. "I knew the basics, but I didn't know the details of it, or the stories. For anyone who didn't know about [the Holocaust] or anyone who only had an idea of it, [the exhibit] allowed [the visitor] to understand the depth of it," Searle said.
The photos of people who experienced the Holocaust along with letter and journal entries with detailed accounts of the day-to-day lives of the people struggling through the time period evoked quite a lot of emotion. "We wanted the kids to feel something in this unit," Morgan said.
According to Searle, the fact that the project was a joint core activity enhanced the learning experience. "In English I got a good perspective of the writing and was able to analyze the literary part of it and in history we learned the more factual things," Searle said.
Additionally, having each student put emphasis on one aspect of the Holocaust to put up in the museum seemed to have benefits. "They did a great job, they learned a lot. Not only from their focus but they were able to check out each others," Morgan said. "I think that by inviting the school, they put more effort into it."