Juice Girl Opens in Mill Valley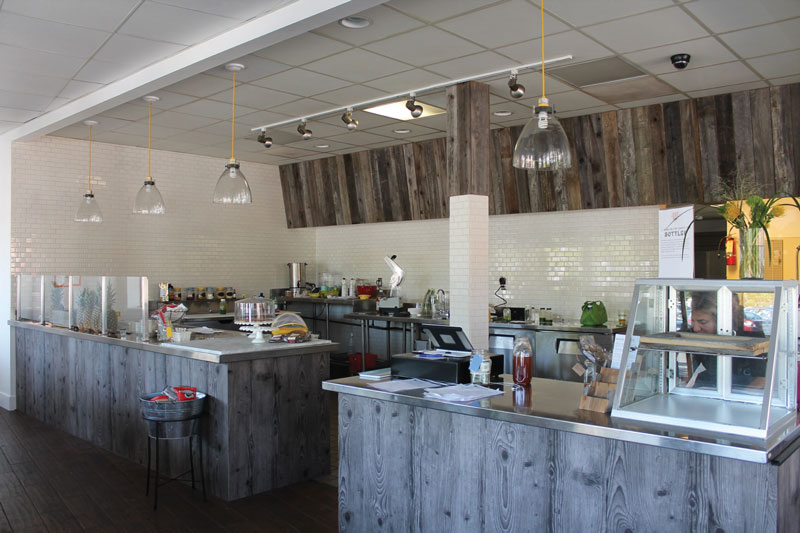 By Dominic Quaranta & Joe Russell
June 11, 2014
Melora Johnson opened her Juice Girl shop at Jamba Juice's previous location at 45 Camino Alto on June 2.
Johnson publicized her juicing several months prior to opening her store during her time at the frozen yogurt shop Yolo, where she rented space for distribution. Now, the "Juice Girl," as she was known at Yolo, has opened her own business and plans to attract people of all different ages with a unique menu.
"I make a lot of different juices for different purposes," Johnson said. "For the younger kids, high school and middle school mostly, I have drinks packed with different kinds of fruit to make a sweet and healthy choice. For customers wanting more of a strictly healthy choice, we offer juices for that as well."
Johnson stressed that although she has put together a menu, nothing is set in stone. Currently, some of the choices include the Homerun juice, containing a blend of apple juice, frozen strawberries, fresh strawberries and bananas. Another is the Slam Dunk, infusing orange juice, apples, raspberries, blueberries, honey and ice.
"I want this to be a place customers can get a full meal," Johnson said. "We plan on adding sandwiches and salads to our menu soon as well as things like frozen yogurt with granola."