Your Next Netflix Addiction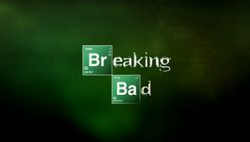 There's nothing quite like the embarrassed yet proud tone of somebody telling you how many episodes – or seasons – of a television show they watched that weekend. On one hand, they're clearly somewhat ashamed that they spent all of Friday after school and most of the following Saturday watching 25 consecutive episodes of "The Office," and yet there's a level of begrudging respect at the dedication of this individual, at the willingness to sacrifice sanity, hygiene, and sleep. In order to out-marathon your friends, acquaintances, and enemies alike, here's a list of the top five complete shows available on Netflix.
1."Firefly"
This sci-fi cult classic is famous for its swift cancellation and extremely devoted fans. Watching this witty blend of science fiction and old-timey cowboy western themes, with a fully developed and intriguing ensemble cast, you'll soon find yourself rooting for the good ship Serenity. At only 13 episodes, (and a sequel movie, "Serenity," also available on Netflix) it's a quick watch, and you'll be wishing there were 10 more seasons to follow.
2. "Breaking Bad"
It seems like everybody and their mother has seen this dark, edgy show about a high school chemistry teacher who discovers that he is dying from cancer and decides to begin cooking meth with one of his former students. If you've somehow managed to avoid this ubiquitous pop culture phenomenon, now's the time to give it a chance. At five seasons, it's not the shortest show on the list, but not so long that it stops having something interesting to say.
3. "The West Wing"
A political drama about the White House staff may not seem like the most compelling of shows, but this smart, well-crafted drama manages to use its ensemble cast to create a story that is engaging on a political and human level. Watching this show is one of the most uplifting, patriotic experiences that television has to offer.
4. "How I Met Your Mother"
Chances are, you've seen at least one episode of this popular comedy, but watching the whole thing in order is worth it for the fascinating character progression. Watching Ted and his friends navigate both the good and bad in their lives together is so engrossing, you'll forget you're supposed to be wondering how Ted actually meets the mother. The show is excellent at demonstrating the dynamics of a real group of friends and the perils that each of them face. While it is not completed yet (the final season is not posted on Netflix yet), it is still a must-watch.
5. "Buffy the Vampire Slayer"
This cult classic tracks the titular Buffy as she and her group of friends discover Buffy's destiny as The Slayer, save the world, and navigate being teenagers. The show manages to combine a mix of epic supernatural battles, humor, and genuine (and sometimes heartbreaking) human experiences in a way that never feels forced or condescending.