Students Launch Garden Restoration Project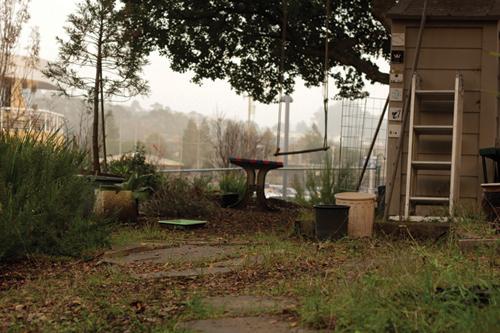 By Asher Wenig
December 23, 2014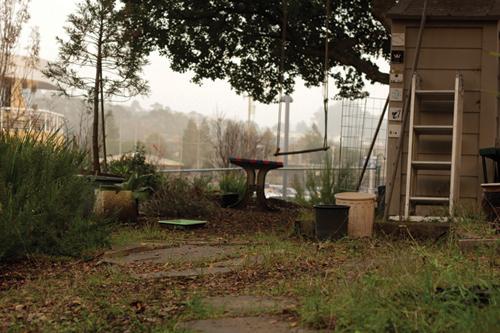 A group of students led by senior Dominique Ashe have been working to revitalize the garden behind the student center mid-November.
After being inspired by the work in her environmental science class, Ashe saw the garden as an opportunity to leave her mark on Tam's campus. She took the initiative to get school approval for her project, and has spent the past few weeks clearing out weeds and making the ground ready to plant.
Ashe has ambitious plans for the project. "We are trying to get this place to look like the Illumnigarden in downtown Mill Valley," she said. "We'd love it if this was a place where we could teach students about growing fruits and vegetables, provide food for the Hungry Hawk, and have the garden serve as a medium for Tam artists to showcase their work."
While the restoration is still in its initial stages, the group of students working on the project feel confident that they're working on something promising.
Senior Kendra Carr, who is part of the team restoring the garden, is optimistic about what they have to work with.
"When you actually go into the garden you can really see the potential it has," she said. According to Carr, the students plan to incorporate some of the garden's existing structures into the revitalized design, such as the swing hanging from the oak tree, a tool shed, and a water irrigation system inside the gates.
"The fact that no one knows that it's there really makes me want to help out, not only for the cause, but for the Tam community as a whole," Carr said.
Sophomore Artemesia Ashe, Dominique Ashe's sister, is also involved with the project. "The purpose of the garden is to incorporate fresh produce into the Hungry Hawk," she said. "We're planning on having avocados, tomatoes, and plenty of lettuce."
Overall, both Ashe sisters are very excited about the possibilities of restoring the garden, and, going forward, would like to incorporate other people into the garden's restoration process. "We are always looking for more people to help out and volunteer," Ashe said.
Flyers are posted around campus with information for interested students.