Board Approves Arrangement with Marin County Office of Education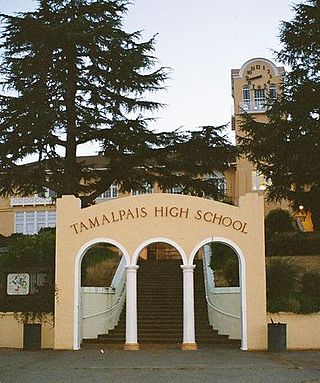 By Marina Furbush
February 19, 2015
The Tamalpais Union High School District (TUHSD) Board of Trustees created an ad hoc advisory committee to work with the Marin County Office of Education at a special board meeting on February 12. This decision came in the wake of the resignation of Superintendent Laurie Kimbrel and the retirement of her assistant and Lori Parrish, the Assistant Superintendent for Finance & Facilities. Mary Jane Burke, the Marin County Superintendent of Schools will work with the ad hoc advisory committee to identify challenge areas and offer transitional services to the district.
"I am going to be trying to figure out what are the challenges, what are we going to do, working with [the district's] staff and then making sure that everything is exactly on track," Burke said at the board meeting. "It's not easy. I don't care who the staff is, I don't care how great they are, the number of areas that you're going to be working on in the next period of time, there's not enough people to do it."
The members of the ad hoc advisory committee are Board of Trustees President Cindy McCauley and Chuck Ford. The additional staff member on the committee is yet to be decided. "I think Chuck's experience as a teacher will bring conversations that are very different than mine," McCauley said.
Burke has been superintendent since 1995, and has offered additional support to school districts in periods of transition on seven previous occasions.
"I'm concerned about the amount of conversation [in the district] frankly, and this is over a period, that has been about adults….I want to help support us all to have conversations about the great things happening for kids. There's another issue that I believe is a challenge and that is related to situations that in my view…have lacked just the basic [stability]," Burke said. "I think it's so important that when people do not agree, that there are ways to do that with kindness and caring and respect and assuming goodwill of each other. All those things that can make a difference. And I think then there are some challenges in that area as well."
McCauley read a message from Kimbrel at the meeting, which Kimrel did not attend. "In light of my resignation and the retirement of the assistant to the superintendent and the retirement of the assistant superintendent of finance and facilities, the TUHSD is in a particularly unusual situation in this very moment in time. In addition to the [Board's] responsibility of hiring several key positions, the individuals hired must engage in complex work of preparing our school district for the upcoming school year," Kimbrel wrote. "The governance team is reaching out for additional support in the best, most collaborative way possible and is so appreciative of Mary Jane Burke's leadership in assisting the district. Please know that I continue to engage daily with board members, staff, students and the constituents to meet the mission of this district."
Burke will be assisted in her efforts by Superintendent Walt Buster. "[Buster] has been a long time superintendent in various sizes of district, most recently Clovis, one of the larger districts in the state," Burke said. "He represents, for me, someone who is kind, caring, transparent, clear, and who will keep his eye on the ball…and would be able to be a great support."
Buster also served as Superintendent of Tamalpais Union High School District from 1986 to 1991 and has worked in education for over 40 years.
"This is going to be a very important time for this board," Burke said. "We've got to make sure that this board is cohesive, and when I say cohesive, I don't mean [they] all have to agree, I don't want [them] to all agree. But the point is the board has got to be aligned because at some point [they're] going to be making the big decision, who's your next superintendent going to be?"
Burke anticipates that the committee arrangement will end shortly after the new superintendent starts. "I know that when there's good people that have a common vision and focus about what's best for kids we can do anything, and we will," Burke said.