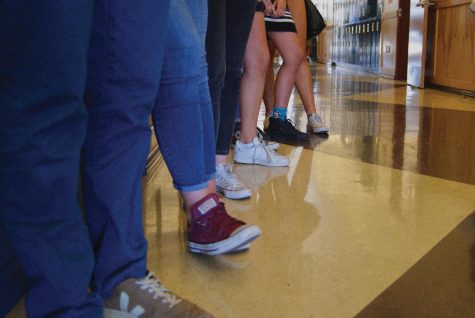 By Johanna Meezan, Marco Steineke, and Logan Little

September 27, 2019
Last year's cuts have dramatically increased class sizes and worsened errors in student schedules.
By Hannah Chorley, Willzie Connelly, and James Finn

April 27, 2016
Senior Kayla Blair describes herself as a driven student. When Blair needs academic help, she is proactive and seeks assistance from her teacher. Yet, halfway through her junior year, Blair started to fall behind in Advanced Algebra and, after attending multiple tutorial sessions with her teacher, she still...
By Claire Donohue

February 11, 2014
Last year, California Democratic Assemblyman Tom Ammiano introduced a bill allowing transgender students to choose between segregated sports teams, restrooms and locker rooms based on the gender that they most identify with. This law went into effect for kindergarten through 12th grade students in California...