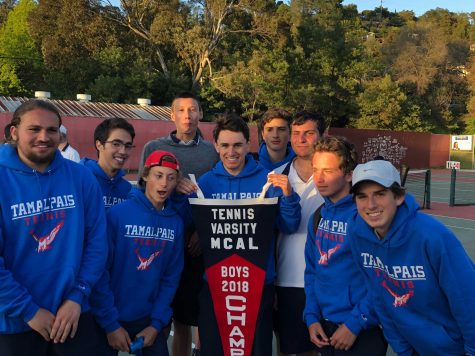 By Eddie Schultz

May 22, 2018
The Tam boys' tennis team defeated Redwood five matches to four to win the MCAL championship on Thursday, April 26, at San Rafael High. The Hawks were defeated by Redwood twice during the regular season. With the previous week's loss to Redwood (7-2) still in their minds, Tam knew it had to turn th...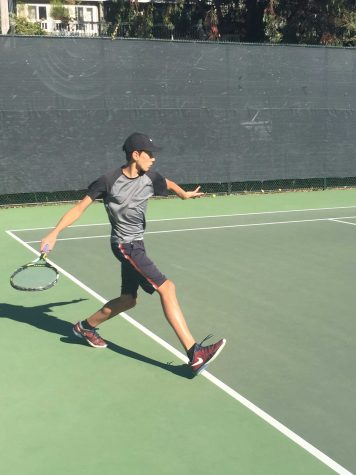 By Calvin Rosevear & Zoe Wynn and Calvin Rosevear & Zoe Wynn

June 3, 2016
Freshman Finn Taylor was a key contributor to the boys' varsity tennis team and their undefeated regular season. What were the highlights of the tennis season? Beating Redwood for the first time. That was pretty nice. Of course we did lose to them in the MCAL tournament, but we did have a perfec...