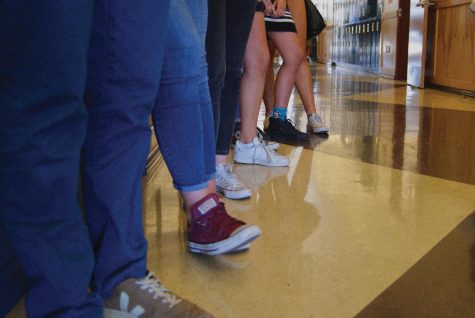 By Johanna Meezan, Logan Little, and Marco Steineke

September 27, 2019
Last year's cuts have dramatically increased class sizes and worsened errors in student schedules.
Tags: Administration, AIM, Alex Hunt, Assistant Principals, budget cuts, charlie osborn, chemistry, class enlargements, Classes, college, college of marin, counselors, district, enrollment, feeder schools, Google form, guitar/bass, Guitar/Percussion, Lucy Holden-Windgate, math placement, Quinn Maynard, resources, schedules, Scott Birkestrand, Simon McBride, teacher contracts, teachers, Team, TUHSD
Football Fest: Seniors vs. Juniors
October 21, 2019
With homecoming week upon us, so is the annual seniors vs. juniors football fest game.
Tam High girls field hockey team
October 17, 2019
A profile on the girls field hockey team.
Administration and ASB close campus for the next Unity Day
October 17, 2019
The campus will be closed for lunch in hopes of making Unity Day more effective in building school spirit.
Vitality Bowls offers açaí treats and paninis in East Blithedale Shopping Center
October 17, 2019
Vitality Bowls Superfood Cafe, which opened in August in the East Blithedale shopping center, serves açai bowls, smoothies, fresh-pressed juices, cold brew coffee, kombucha on tap, and a few lunch items, such as paninis and salads.
October 17, 2019
Though only in its third year of existence, Tam's branch of Students Organizing for Anti-Racism (SOAR) has already won a national level award.
October 17, 2019
A profile on the varsity volleyball team