By Josie Spiegelman, Niulan Wright, Zoe Cowan, and Leah Fullerton

April 5, 2019
Ciara Rooke What inspires you to make music? Nothing really inspires me, I just kind of have to do it. Like [I] always go to the piano once a day. Whenever I take breaks from my homework I'll go to the piano, or whenever I have any free time I'll just play music or listen to music. Why do...
By TBN and TBN

December 18, 2014
https://www.youtube.com/watch?v=c_4SFW7vk04&feature=youtu.be Tam's music department held a Winter Concert in Caldwell theater on Wednesday, December 3.  TBN reporters Kevin Lee and Claire Donohue have the story.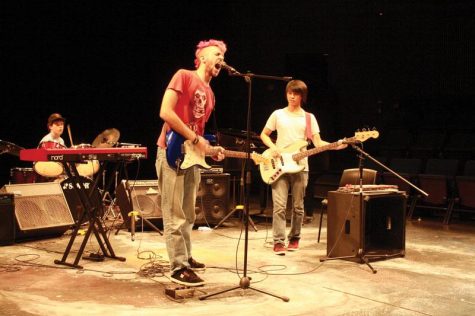 By Chris Yip

December 16, 2012
The Tam Guitar and Percussion class performed in Caldwell Theater on December 6, showcasing music ranging from "ballads to rock songs," according to senior Kel Mandigo-Stoba, one of the night's emcees. "It was an eclectic, enjoyable mix of talented performances," Tam English teacher...