Band Class Performs in Semester Concert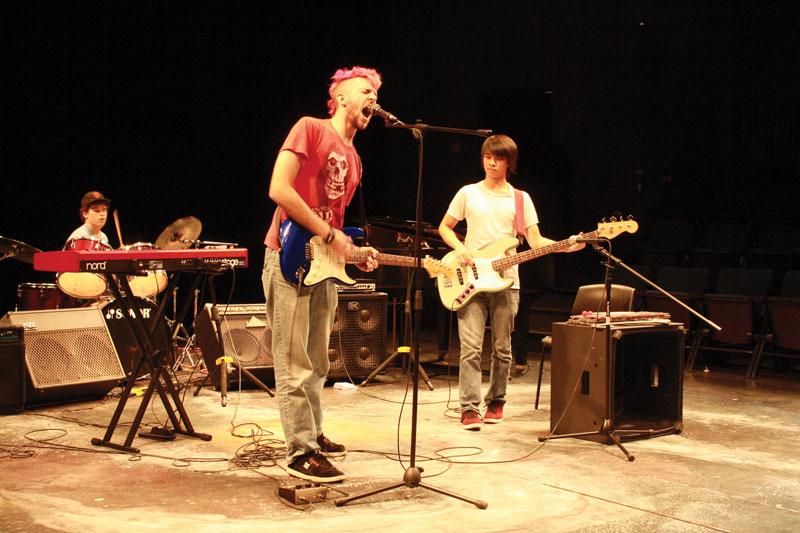 By Chris Yip
December 16, 2012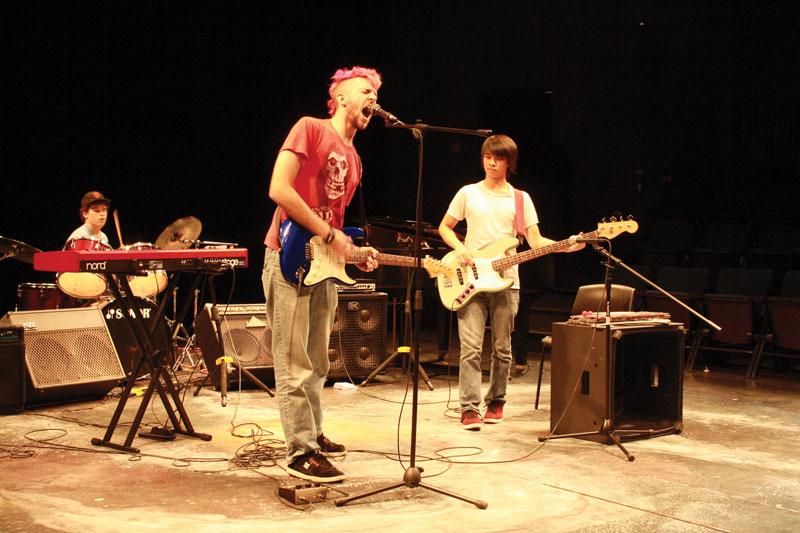 The Tam Guitar and Percussion class performed in Caldwell Theater on December 6, showcasing music ranging from "ballads to rock songs," according to senior Kel Mandigo-Stoba, one of the night's emcees.
"It was an eclectic, enjoyable mix of talented performances," Tam English teacher Michael Lavezzo said. "I liked the variety of music students picked and that they seemed genuinely enthusiastic about playing."
The class consists of a number of student bands that play a range of contemporary music genres from grunge rock to bluegrass. Students spend their class time practicing songs and studying musical theory.
Until two years ago, the bands played with the symphonic orchestra, but as the popularity of the class grew, they started to play their own concert twice every semester.
"I encourage folks to come to this great concert," Tam band class and chorus teacher Spiro Tsingaris said. "If jazz or classical or choir music is not your thing, then this is something you should come to, because it's very different than all the other shows."
Tsingaris was especially happy with this year's class. "The thing I noticed this year is [that] the caliber and quality is rising consistently across the board," he said. "The last few years we had one or two bands that were really strong and a couple that were really struggling. There's this critical mass of a lot of students taking the class now and I think that helps. As they see other students devoting the time and getting better at it, they're more driven and more focused."
"It's always nice to see students outside [class] doing things they want to do," Lavezzo said.
"I think [band] is one of the best classes at Tam," Senior Sam Speas, a performer with multiple groups during the concert said. "We all really appreciate everything [Tsingaris] has done for us."
The class will have its second concert on May 8 of next year.