By Megan Butt

November 5, 2015
At the age of three, freshman Annie Blackadar entered the monumental world of music after observing a violin class. "There was a beginner's violin course after my [beginner's music] class  and I would stay and watch them," Blackadar said. "I asked my parents if I could play violin." He...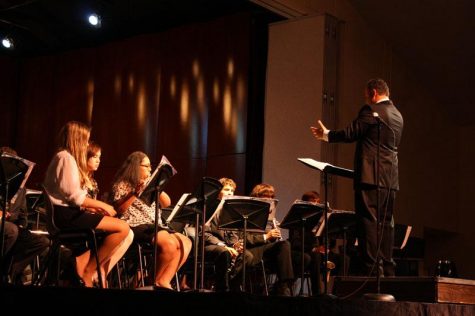 By William Choulos & Chris Yip and William Choulos & Chris Yip

August 3, 2012
The Tam High Music Program came together for their last concert of the year, the Spring Concert, on May 31. Orchestra, jazz band, advanced band, and chorus all performed in Ruby Scott gym before an audience of parents and students. "Students performed to the top of their ability and it was fun," said...