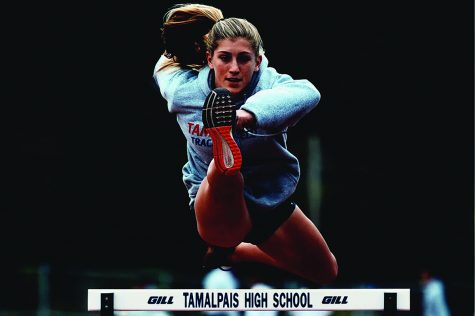 June 7, 2019
Senior Lauren Ross has earned an array of titles in her time on Tam's track and field team. However, her experience has not all been smooth sailing.
By Cody Duane-McGlashan

May 20, 2013
Three seconds of an all out sprint, the pole bends, and then he's over. Junior August Kiles is a natural athlete. Already, at age 17, he has broken the school record for pole vaulting with a flawless 15' 7". Pole vaulting, which combines speed and agility, seems like the perfect sport for Kil...