Lauren Ross: Raising the bar
Learning to overcome the challenges of a star athlete
Senior Lauren Ross has earned an array of titles in her time on Tam's track and field team. From her pole vault record at Tam and Marin County to her two-time wins at Marin County Athletic League (MCAL) in both the pole vault and 100-meter hurdles events, one 300-meter hurdles win, being top ranked at the North Coast Section (NCS) Championship twice, and her most recent qualification for State Championships, Ross makes her triumphs look effortless. However, her experience has not all been smooth sailing. In fact, Ross has only recently reconnected with track and found personal success.
Junior year, Ross experienced obstacles in both her physical and mental health, which she attributes to somewhat of an off-year.
"In the fall I had mono and then over the course of soccer and track season I had strep a few times, which definitely set me back in terms of off-season training. That kind of just took away from my self-confidence," she said. "That coupled with just knowing I was not in as good of physical shape the prior year kind of took a toll."
After her challenging junior year, Ross had to reevaluate her reason for participating in pole vaulting. "There's no way you're going to perform your best, there's absolutely no way, until you learn to enjoy it again. Until you rediscover your love for the sport," she said. "That's an aspect that was missing last year that is likely a reason that it didn't go to well. [Track] was more of something I was just scared of rather than something I really thought I had a handle on, which is kind of how I feel now."
Ross has since been making shifts in her life that have helped her regain confidence. "I definitely focused more on training in the off-season this year," she said. "During the season, just going to practice every day, practicing on the weekends, going to bed early on weekend nights because I have to wake up the next morning. It definitely is a big commitment during the spring." Despite an absence of local major track clubs, Ross practices informally with her coach.
Ross has also been more involved in the mental health side of her athletic experience. "There's so many different aspects of the event that kind of need to work out at the same time for you to clear bar. So a lot of times it's easy for you to think it's not going to work out because one aspect will cause the whole thing to go haywire," she said. "I've been trying to do as much as I can about being in your best mental state for athletes. I talked to a performance coach, which helped."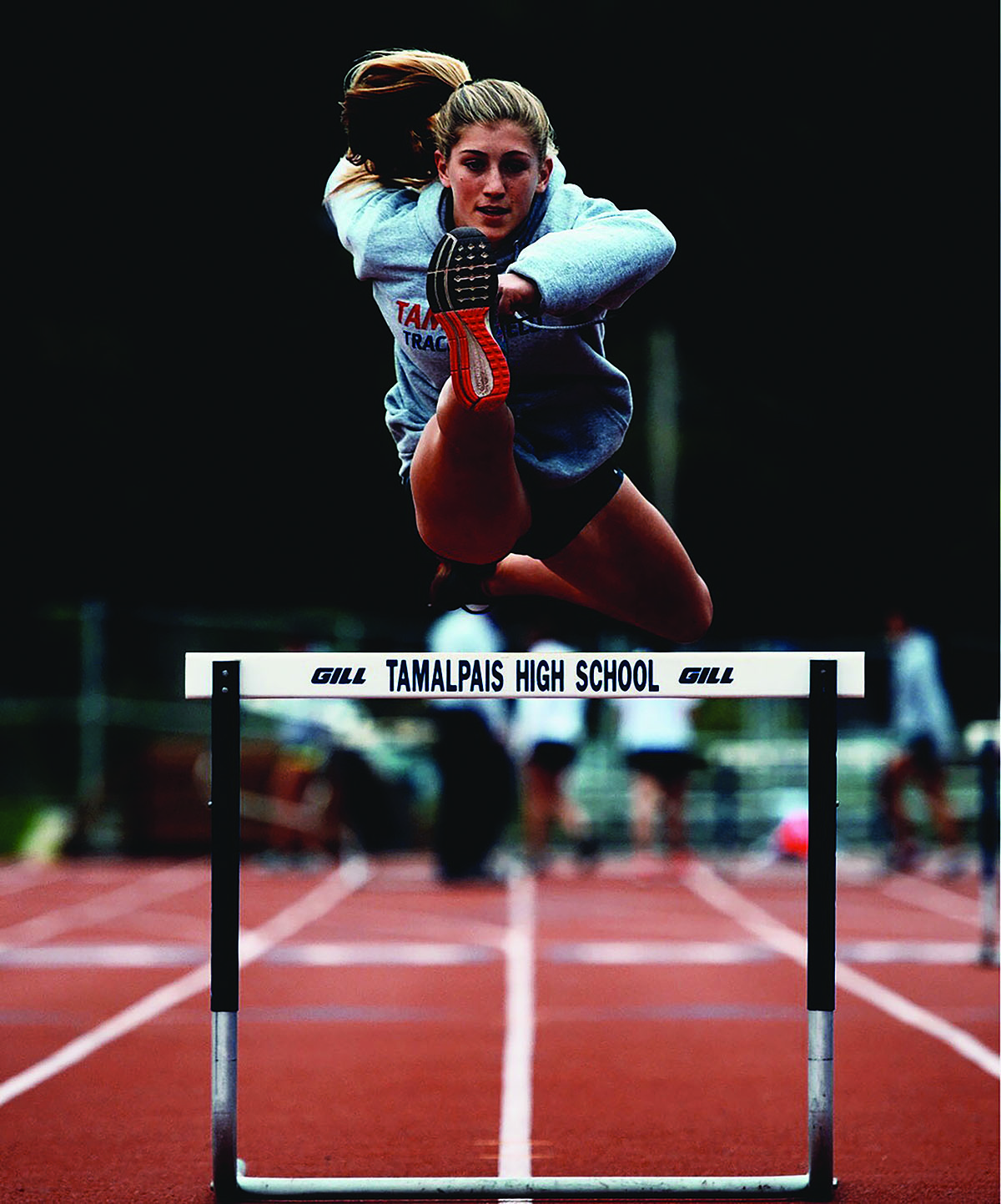 By fully immersing herself in her practice, Ross has found additional confidence in herself. "I would say the idea that I had to focus on was just to trust myself, and to be present in the moment. Not be so worried about the outcome, because everyone's always like, 'You're only going to perform your best if you give yourself permission to lose,'" she said. "Be okay with the outcome no matter what, which as I've learned is a lot easier said than done, but it's true. You have to be enjoying it for what it is rather than for what you get out of winning it. That was something I had to shift this year."
Throughout her journey as an athlete, Ross has had a strong support network to look forward. "[My mom] is … able to be with me at every meet and able to talk through hard times and stuff like that, so she's definitely someone I rely on," Ross said. She has also found helpful guidance in coaches she has worked with. "In being my own toughest critic, [my main coach] knows he doesn't really need to add anything to that, so he always definitely helps boost my spirits."
Despite her mental and athletic progress this year Ross believes that she is still growing. "For a good first three-quarters of [this] season, I didn't even do the 300-meter hurdles, which I usually do, and the 100 hurdles, just because of the anxiety they would give me," she said. "But by the end of the year, I was able to translate that more into excitement and adrenaline."
Equipped with a new perspective, Ross is ready to beat her personal record of 12 feet 10 inches, a jump she took in her sophomore year. "My highest this year is 12′6'″. I'm proud of that too, just after coming off of a bad year last year, I'm glad I was able to get myself back on track in the right place, physically and mentally," she said. "I'm feeling very ready to jump higher. I know I'm much better than I was as a sophomore, but I know it's been a lot of mental struggle holding me back, just confidence and stuff like that."
"Just being able to go to practice with a goal, to just take a bunch of jumps, and even if you're tired push through, and just accomplish something … definitely keeps me motivated," she said. "Being able to go out and work hard and make my body be able to do what I'm trying to make it do is definitely what keeps me going … because ultimately having a good pole vault workout is more fun than staying up until midnight."
Next fall, Ross will head to Dartmouth College to pole vault for its track and field team. "My goals there would be to enjoy [track] as much as I did this year and it would be nice to get a new personal best [jump], but I mean, I'm having fun with it, it doesn't really matter, I'm not trying to go to the Olympics … My goal would be to have track improve my college experience."
Ross will continue her self-growth as an athlete through the lens of mental health into the future. "I tried so hard last year to make myself want to go to practice, but I would find myself at the end of the runway, just not wanting to be there, which obviously resulted in not being able to jump as well as I could, whereas now, I'm there, and I can get myself excited, and be confident in the fact that I know I can do this, and I want to be here," she said. "It improved every aspect of the sport."