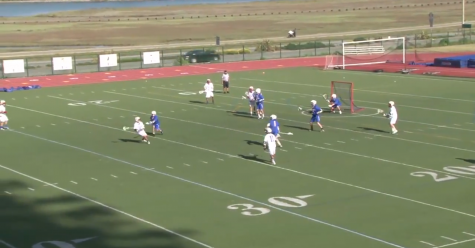 By TBN

May 13, 2014
Boys' varsity lacrosse faced off against Terra Linda on May 1, senior day. https://www.youtube.com/watch?v=El45gXB0u2g
Tam High girls field hockey team
October 17, 2019
A profile on the girls field hockey team.
Administration and ASB close campus for the next Unity Day
October 17, 2019
The campus will be closed for lunch in hopes of making Unity Day more effective in building school spirit.
Vitality Bowls offers açaí treats and paninis in East Blithedale Shopping Center
October 17, 2019
Vitality Bowls Superfood Cafe, which opened in August in the East Blithedale shopping center, serves açai bowls, smoothies, fresh-pressed juices, cold brew coffee, kombucha on tap, and a few lunch items, such as paninis and salads.
October 17, 2019
Though only in its third year of existence, Tam's branch of Students Organizing for Anti-Racism (SOAR) has already won a national level award.
October 17, 2019
A profile on the varsity volleyball team
Tam High Marin Against Youth Abuse Maya Club
October 17, 2019
One in three adolescents in the U.S. is a victim of physical, sexual, emotional or verbal abuse from a dating partner, a figure that far exceeds rates of other types of youth violence.