December 12, 2019
As the hight of the winter season approaches, it brings colds with it. Here is some simple etiquette and tips to get you through safe and sound.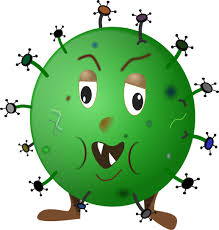 By Kennedy Cook

November 16, 2016
A sniffle, a cough, a sneeze. It's coming. Cold and flu season is creeping closer and closer; selecting victims and spreading germs far and wide. As winter approaches, an increasing amount of preventative measures must be taken to stay healthy. We've all heard the basics, disinfecting, washing h...
By Piper Goeking

May 12, 2016
I was sitting in class when I heard the attempted suppression of a series of wet, seemingly lung-compromising coughs.  I turned and saw one of my classmates, her face pale, eyes glazed over, battling to stay awake.  My teacher noticed, and asked why she wasn't home resting. She croaked that she had two te...