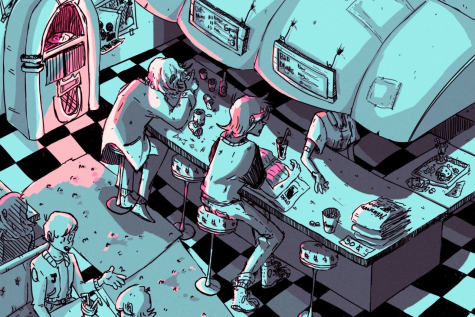 March 24, 2020
As one of the few digital artists at Tam, junior Lindsey Tenaglia stands out for her distinctive style.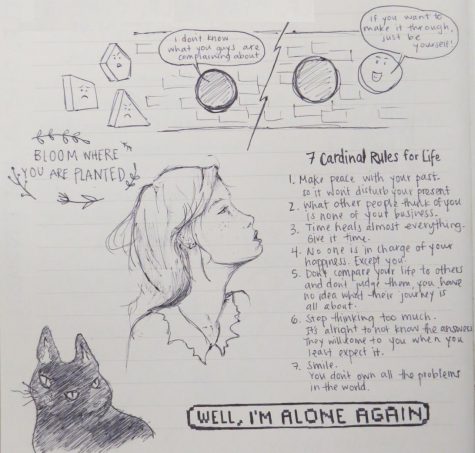 By Emma Talkoff

December 21, 2013
Senior Grace Lightner keeps four sketchbooks, each for a minutely different purpose. "This one is more words and song lyrics," Lightner said of the notebook pictured at right, which she uses mainly during class. "I doodle mostly, and I take quotes and song lyrics and I make them look pretty with...
By Hannah Berman

March 15, 2012
Everyday I think I'm crazy. But maybe that's a good sign, A good sign that because you've convinced yourself you're sane, I'm probably better off knowing. And yes it is entirely your fault, But if the system is in ruins, Drowning in its own sweat, Then tell me why. Why...