Lindsey Tenaglia: The reality of digital
As one of the few digital artists at Tam, junior Lindsey Tenaglia stands out for her distinctive style.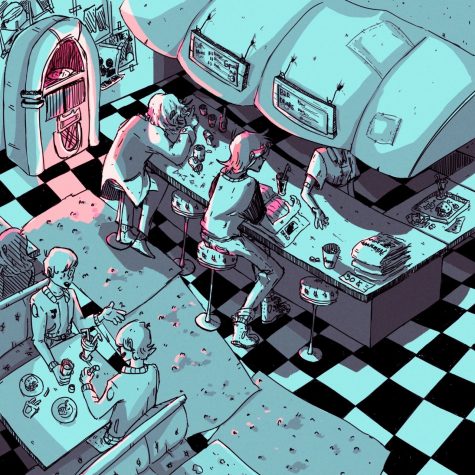 Junior Lindsey Tenaglia draws in a different reality — her art comes from a story separate from her own, and her medium isn't physical. As one of the few digital artists at Tam, Tenaglia stands out for her alternative style.
"[My art] isn't a protest against anything, it's not making a huge statement as far as that goes … For me it is telling a story, which I love to do," Tenaglia said. Tenaglia, an aspiring animator, storyboards concepts using detailed digital art. Most of her work is drawn from the same reality, creating snapshots from the tale in her head. She uses lighting, location, and palette to emulate this different world, producing a scene using no words at all.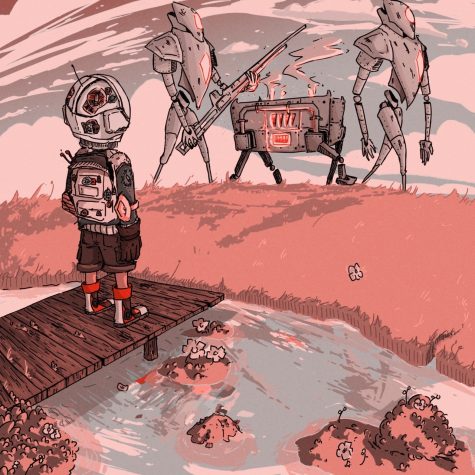 "A lot of my pieces have to do with colors — what colors go together and what colors set a mood because I try to set a mood for each piece that I do," Tenaglia said. She plays with this reality in a medium different than our own reality, creating her art from a different perspective. This unique angle leaves room for the viewer to build their own story from her work.
"Here's my idea, here's the story I'm trying to see, [and] it's up for your interpretation … That's what I want the audience to see, not a statement or anything but what the interpretation of the viewer is."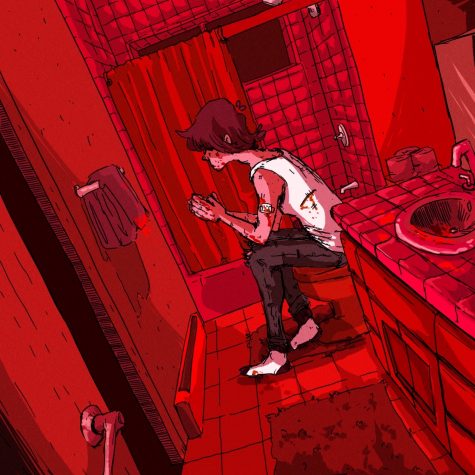 Tenaglia started drawing digitally in middle school, though her life as an artist extends before then. She works in multiple mediums, producing both digital and "traditional" art. While working extensively with both, she does not have a preference to which style she uses.
"It's just kind of like using watercolor versus ink …  it's just a separate medium. You don't get the pencil-on-paper feeling that you do with traditional art. You get a lot more control though. You get to undo stuff that you've made mistakes on … you get to just hit the 'command z' button."
Tenaglia said that with this different control in digital art comes a certain stigma around the art form. 
"There's a lot of controversy with digital art. People say 'Oh, it's easy' or 'Oh, it's not an actual art form' or blah blah blah … which I can guarantee you is not true," Tenaglia said. "There are certain aspects to it that can be kind of simpler … but you also have to learn how to do it and how to find a style with it because it's really hard to do and make it look good at the same time."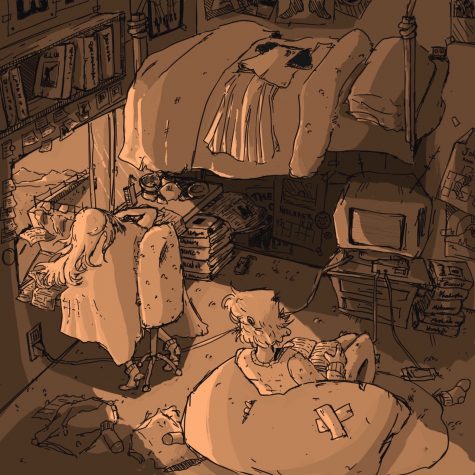 Tenaglia has spent many hours with her craft, and has made this new story a part of her own. Her work speaks to the creativity of experience, and shows her talent through whatever medium she chooses.
"[Art] is the freedom of expression. It's whatever pops into your brain," she said, adding, "I like to be able to tell a story."