By Trent Waltz and Trent Waltz

March 15, 2016
Coming to Tam freshman year and joining Wrestling sophomore year, Tamalpais junior Karim Shakur has put in countless hours of hard work to get to the position of dominance he occupies in MCAL this year. "I started Wrestling Freshman year…at Lincoln...I wasn't that good," Shakur said, "[But] ...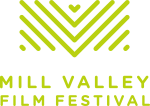 By Trent Waltz, James Finn, Trent Waltz, Trent Waltz, and Trent Waltz

October 11, 2015
The annual Mill Valley Film Festival, which attracts some of the biggest names in film, began on October 8 and will run until October 18. Here are six films that lifestyles editor Trent Waltz is looking forward to that will be shown at the festival. Heart Like A Grenade Heads Up Green Day fans.  M...