Mill Valley Film Festival: Six Top Picks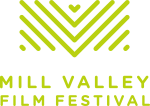 The annual Mill Valley Film Festival, which attracts some of the biggest names in film, began on October 8 and will run until October 18. Here are six films that lifestyles editor Trent Waltz is looking forward to that will be shown at the festival.
Heart Like A Grenade
Heads Up Green Day fans.  More than 10 years after the release of American Idiot, this rock documentary takes us inside the songwriting and recording process of their Grammy award winning punk rock opera.  Should be loud.
Room
The film is based on the best selling novel, which I read.  It's a great read, so I'm excited to see how they translated it to film. It's very heavy, so if you're in the mood to laugh, you won't here. A young woman is kidnapped and is held captive with her five year old son in a ten-by-ten foot shed she calls "Room." Once they are able to escape, her son Jack, who has never been outside the "Room," must learn how to live in the real world.
Yosemite
Starring James Franco, set in Palo Alto and cast with Bay Area locals, this ode to boyhood (based on James Franco's short stories about his local Norcal hometown) interweaves the stories of three male fifth-graders exploring father-son relationships, the importance of friendship and dealing with death and danger for the first time.
Sacred Blood
Apparently if you have the last name Coppola, you are a filmmaker.  Directed by Christopher Coppola (the nephew of Francis Ford) this film is described as an action packed vampire love story. Although personally a little apprehensive towards the twilight-esque vampire love story stereotype, the Coppolas do make great films, so I would feel obliged to see it.  
Wizard of Oz
Yes, we have all seen it, but not at Old Mill Park. Screens free October 17, 6:00pm at (surprise) Old Mill Park. The Witch's Marching Guards always scared the crap out of me when I was a kid. Even more than the flying monkeys (seriously, that is the kind of stuff that scars a kid for life.)
Star Wars: Return of the Jedi
Time to break out your Storm Trooper custom and light sabers, and take yourself back to a long time ago, in a galaxy far away. There will be a costume parade as well! The famous Episode 6 screens Monday October 12 at 6:00pm at Century Cinema in Corte Madera.
For film showtimes and tickets, visit www.MVFF.com