Vogelstein steps down as coach of mock trial
Hang on for a minute...we're trying to find some more stories you might like.
After 23 years as the mock trial head coach, with 23 consecutive county championships, David Vogelstein is retiring from the position to become an adviser. He will remain with the team in a more limited role.
"I'm involved a minimal way … but I'm not coaching anymore," Vogelstein said.
"It was his involvement that has led us to three state championships, a national title, and 23 county championships in a row," senior and mock trial captain Sydney Brown said. "He has always been our driving force, and my heart tells me he always will be. However, this year is the first year he is formally 'retiring.'"
"I need to be home and take care of my family. I need to concentrate on my law practice," Vogelstein said. "This wasn't a choice, I needed to [retire]."
"He'll come to practices, scrimmages, and is always going to open for our questions. He's offered to have some practices at his house even so he can help," Brown said.
Photo courtesy of Law Offices of David Vogelstein
About the Writer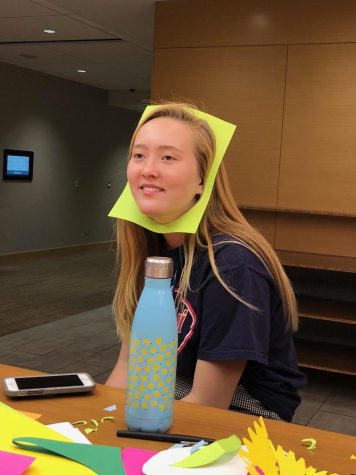 Skye Schoenhoeft, Op/Ed Editor
Skye Schoenhoeft is a junior at Tam and an Op/Ed editor. Not only does she edit the most read section (shout-out to heard in the hallways and crackin'...