Tam Students Advance to National Merit Scholar Semi-Finalist List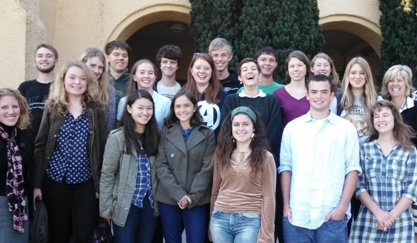 Five Tam students are National Merit Scholar Semi-Finalists this year. Seniors August Kiles, Reed Sawyers, Grace Lightner, Aubrey Dority, and Tam News reporter Haydn Wall received the honor.
In order to qualify, students must meet specific requirements. According to the National Merit Scholarship Corporation, "To ensure that academically talented young people from all parts of the United States are included in this talent pool, Semifinalists are designated on a state representational basis. They are the highest scoring entrants in each state."
"It's a big honor," Lightner said. "But at the same time, it feels a bit ridiculous because the entire thing is based on a three-hour test."
The finalists will be announced in February of next year.