Leadership Holds Run-Off Elections for 2015-16 Senior Class President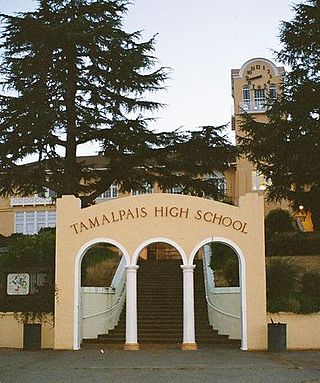 Leadership held a runoff election for the race for the position of 2015-'16 senior Class President at lunch on Friday, May 22. Students who wished to vote for either Collette Lowry or James Grunigen, two current juniors who were candidates for the position, had to re-cast their votes after a number of students allegedly each voted multiple times during the original election, according to Leadership advisors Jessica Variz and Tim Morgan. The original three candidates were Lowry, Grunigen and Natalie Peterson. Lowry and Grunigen emerged as the two candidates with the most votes, but the closeness of the race and the possibility of a corrupted voting process led Leadership to hold the runoff election between Lowry and Grunigen (Grunigen emerged as the runoff election's winner).
Morgan identified the multiple votes cast by current juniors, as well as votes cast by current seniors (who were not intended to be allowed to vote, as they will not be enrolled at Tam next year) as issues that emerged during the original election.  "Some people were voting more than once because they got ahold of some of our extra ballots," Morgan said. "Graduated seniors got in there as well."
"We had some Tam students who were not taking the voting process seriously," Variz said. "We had some issues with questionable votes."
Variz said the runoff elections were held in part because of how close the election ended up being. "The race was to close for us to say one way or another," Variz says. "The other races [for positions such as class secretary and treasurer] were very clear. Even if there was some questionable voting [in those elections], there wasn't really anything that would have changed the tide. But this one was too close. And because we want a more legitimate election, we decided [to hold a runoff election]."
While the original election had been conducted according to the honor system (votes were not tallied, and no system was put in place to prevent students from voting more than once), the Variz and Morgan kept close track of votes placed during the runoff election. A list of students was kept, and the name of each student who placed a vote was crossed off of the list as he or she voted, so as to insure that each student voted no more than once.
Both Lowry and Grunigen we upset that the format of the original election led to a corrupted voting process. Lowry felt that the overall format of the lunchtime voting booths was not effective. "I think that the need for a runoff election shows that voting…at lunch time isn't the most effective or legitimate means of voting," Lowry said.
Grunigen hopes that the runoff election, with its increased monitoring of votes cast by students, will provide a template for future elections. "It is unfortunate that [this] happened because I know that Collette, Natalie and I took the whole process seriously and wanted a fair election," Grunigen said. "Unfortunately there weren't controls in place to prevent this from happening. A benefit of the re-elections is that there are now controls in place so it won't happen again."