New Computer Science Teacher Defies Stereotypes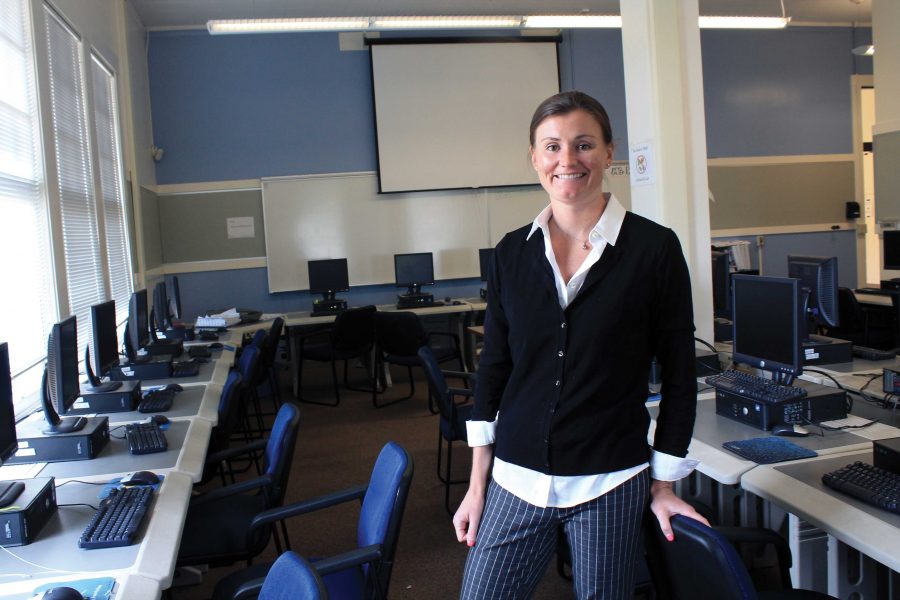 By Franny Kiles
September 21, 2015
Kelly Kennedy, the new computer science and math teacher, disproves stereotypes that claim engineering and computer science are fields solely meant for men. As another school year begins, she enters the community as a role model for girls who are contemplating careers in technology.
Kennedy was certainly a minority when she headed off to Dartmouth to major in engineering sciences and studio art. In her engineering courses at Dartmouth, Kennedy said there were often only three women to about 30 men in the class. With so few women in the room, discussions were dominated by men, making it extremely difficult for the female minority to voice their opinions and get their ideas heard. "[It was] hard when I felt like at times I wasn't maybe being given the credit I deserved just because I was a female," Kennedy said.
Because of her experiences as a female minority in engineering, Kennedy is trying to find more ways to increase the amount of women interested in STEM (science, engineering, technology, and mathematics). At Sonoma Valley High School, where she worked up until this year, Kennedy created a Women in Science and Engineering club that encouraged females and other minorities to take an interest in engineering. She plans on creating a similar club at Tam that will inspire girls, and anyone else interested, to continue on the path towards a career in STEM. The club would also reach out to Mill Valley Middle School and other surrounding communities to educate younger girls and kindle an early interest in the field.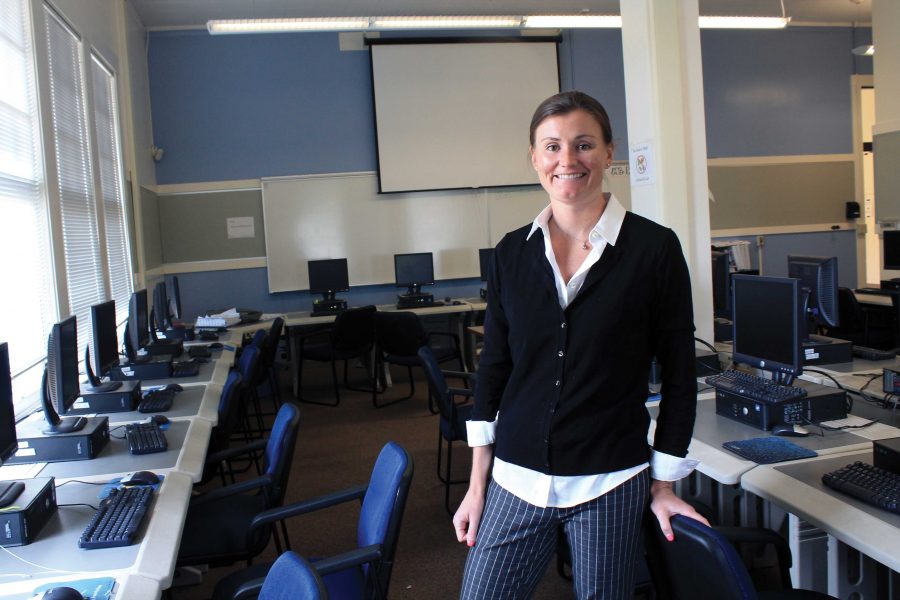 Kennedy believes that it is important to educate girls about science and technology at a young age in order to give them the opportunity to learn about and be exposed to the area of study. Even in a world that claims to be bridging the gap between female and male interests, Kennedy says that little girls are still given dolls while little boys are given legos and trucks, the building blocks to becoming mini engineers or scientists. Girls are being pushed into more motherly roles and without many female role models to look up to in the sciences they do not have the support or knowledge to put themselves on the path to a career in a STEM field.
"That's something I'm really really passionate about," Kennedy says, "Because I think a lot of women aren't exposed to [STEM]…it is a traditionally male dominated field, so [women] feel uncomfortable going into it."
Senior Morgaine Mandigo Stoba,  currently enrolled in AP Computer Science, seconds Kennedy's enthusiasm. "I decided to take the class because I want to pursue a career in scientific research," Mandigo Stoba said. "Taking AP Computer Science in high school will give me a really good foundation and help me learn the basics."
As the year progresses, Kennedy hopes to continue to ignite students' interest in computer science at Tam and to support the growth of females, like Mandigo Stoba, in STEM through her classes and her computer science club. "I think [Tam is] a great school," said Kennedy. "I [know] that the students I [will] work with here [will] be very motivated."