Varsity Football Loses to Marin Catholic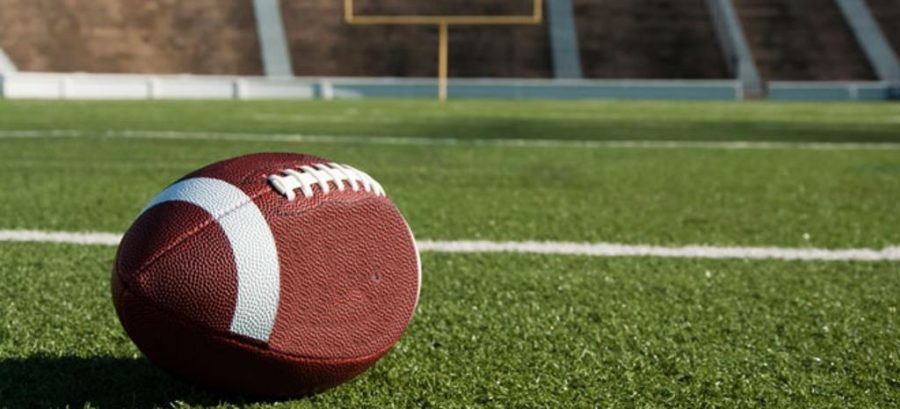 By Misha Krivoruchko and Misha Krivoruchko
October 16, 2015
Tam's Varsity football team squared off against Marin Catholic on Saturday October 10, in a game that turned out to be one of the most disheartening losses of the season so far for the Hawks. Three minutes into the first quarter, the Hawks were down 21-0 and already had two turnovers. The game ended in a 55-7 loss for the Hawks.
It was an especially difficult defeat as it was the Hawks' first game without their junior starting quarterback, Jack Harris, who has been starting at quarterback since last year. The game was also marked by the loss of another Hawks receiver, Jordan Smith, who had caught for 75  plus yards before falling victim to a knee and hip injury in the third quarter.
"We take whatever positives we can get out of a game like this. We were pretty overmatched," Tam head coach Jon Black said. The Marin Catholic Wildcats are the defending MCAL champions who not only fielded their entire Varsity team, but also their JV team due to Tam's disbanding of a JV football team because of injuries and lack of players. "It was an improvement from last year…we lost last year sixty something to zero, but we scored this year, so that was a positive," coach Black said. The one Tam score came on a four-yard touchdown pass to junior Kenny Quaranta in the third quarter. Tam also had multiple plays that went for over 25 yards.
As the scoreline may imply, the game wasn't all positive for the hawks. "We had five turnovers that led to 35 (Marin Catholic) points," coach Black said. Marin Catholic Quarterback Darius Peterson also rushed for 3 touchdowns and threw for 3 more. Other Marin Catholic scores came from Will Buckstaff, Peter Armusewicz, and Kenneth Fitzgerald.
"I think we played alright considering how many young players we have. The only seniors we currently have playing are me, Bret Quoi Hoi, Wanya Williams, and Riley Walls," Senior guard and defensive tackle Brian Rivas said. When asked about what he would change for the next game, Coach Black explained, "we want to control the ball, not turn the ball over, and execute a little bit better."