Principal Julie Synyard Resigns Effective November 1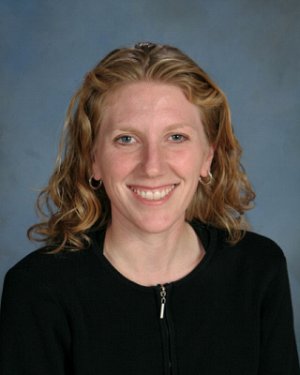 By Hannah Chorley & James Finn
October 21, 2015
Principal Julie Synyard sent an email to Tam staff on the morning of October 21 announcing her resignation, effective November 1, 2015. Dr. David Brown will serve as the interim principal beginning November 10. For the duration of the 2015-2016 school year, Brown will serve in this position for three days a week. Assistant Principals Brian Lynch, Leah Herrera, and Wendy Stratton, as well as assistant Tamalpais High School District (TUHSD) Superintendents Dr. Tara Taupier and Lars Christensen, will serve as principal when Brown is unavailable.
In the email, Synyard included a link to a formal resignation letter and a brief introduction to Brown. In the resignation letter, Synyard stated that she was "formally approved to serve as the Assistant Superintendent of the Cotati-Rohnert Park Unified District" during a meeting of the Board of Trustees on October 20. Synyard's resignation comes two years after she assumed the position of principal in the fall of 2013.
Brown has served as an interim administrator in the North Bay, as well as a member of the Executive Director of the Western Association of Schools and Colleges (WASC) from 2003 to 2014. Prior to this position, Brown was the Superintendent of the Napa Valley Unified School District from 1994 to 2003.
Tam students and teachers alike were surprised  to hear the news of Synyard's resignation. "I'm surprised [to hear that Dr. Synyard is resigning]," science teacher Mary Wuerth said. "I wish her well, as I've enjoyed working with her. She has always seemed very positive and has the best interests of kids at heart."
Senior Collette Lowry, who has worked with Synyard through the Tam High Foundation Board, was also surprised to hear of Synyard's resignation.  "I'm pretty surprised, because she came here pretty recently," Lowry said. "Plus it seems like kind of a random time of the year to resign.  But I wish her well, wherever she goes next. She was really well-liked by all the teachers, and I had really great experiences with her. She was always really nice, and made an effort to get to know the kids."

Junior Ryan Leake hopes that Synyard's replacement is as involved with Tam's student body as Synyard was. "I would always see [Synyard] at sports games and at the rallies," Leake said. "She would always be smiling and interacting with the students, and I hope that our new principal does the same."
Members of the Tam community are invited to meet Brown during the October 29 Tam Talk in classroom 2020 at Tam.