Principal Julie Synyard Resigns, David Brown to Take Over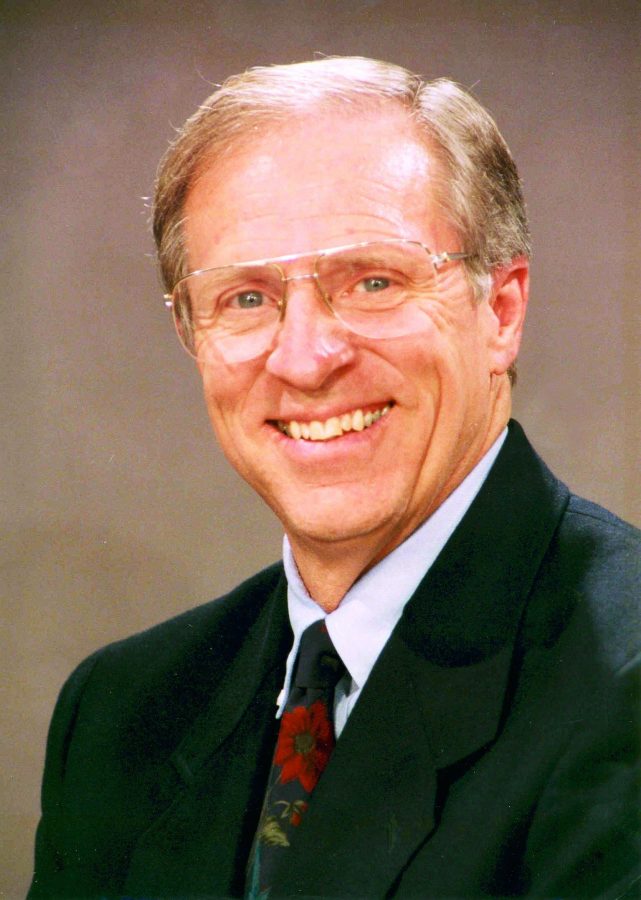 By Hannah Chorley, James Finn, and Marina Furbush
November 5, 2015
Principal Julie Synyard sent an email to Tam staff and parents on the morning of October 21 announcing her resignation,  which took effect on November 1. For the duration of the 2015-2016 school year, Dr. David Brown will serve for three days a week as the interim principal effective November 10. Assistant Principals Brian Lynch, Leah Herrera, and Wendy Stratton, as well as Tamalpais Union High School District (TUHSD) assistant superintendents Tara Taupier and Lars Christensen, will serve as principal when Brown is unavailable.
The email included a link to a formal resignation letter and a brief introduction to Brown. In the resignation letter, Synyard stated that she was "formally approved to serve as the assistant superintendent of the Cotati-Rohnert Park Unified District" during a meeting of the Board of Trustees on October 20. Synyard's resignation comes two years after she assumed the position of principal in the fall of 2013.
"An opportunity arose and I just couldn't pass up interviewing," Synyard said. "I definitely wanted to be a superintendent, that's one of my career goals and…I jumped at the opportunity to [interview for the position], first off because I hadn't done interviews for an assistant superintendent position before so I wanted to try." Synyard said another draw was that the superintendent of the Cotati-Rohnert Park District, Robert Haley, was an assistant superintendent and superintendent when Synyard was a principal in the St. Helena Unified School District.
Although the move does represent a career advancement, Synyard also views it as an opportunity for self-evaluation. "I love being a high school principal, I really do, and I love working with students," Synyard said. "And I feel like this position is going to be interesting for me because I've never not had direct contact with students all the time. And so this is something I want to try and see 'is my true career path, should it be a superintendency?' or 'hey am I totally wrong, and I gave it a shot and I'm supposed to be a high school principal or a principal of some sort.'"
Synyard hopes to replicate her close ties with students in her new position. "I love working for kids, and that's where I get my energy from," she said. "I hope I can bring that to the next district."
Junior Ryan Leake hopes that Synyard's replacement is as involved with Tam's student body as Synyard was. "I would always see [Synyard] at sports games and at the rallies," Leake said. "She would always be smiling and interacting with the students, and I hope that our new principal does the same."
Synyard also hopes that community involvement is something Brown focuses on. "I think the big piece is 'how are we incorporating student voice? How are we truly working together as partners?'" She said. "[I would tell] him to get to know the teachers, get to know the students, and get to know the families that we serve. And I think that if he can do that, building the relationships with folks, is going to keep things moving forward. And again, we've got expert teachers, the admin team is great so if Dr. Brown can come in and just start building those relationships, we should be good."
Brown said he is ready to adapt to these needs of the student body. "I'll be interested in hearing what students think when I first get there, [what] are the issues of the day," Brown said. "I'm sure I'll have the same kind of conversation with the staff to find out how I can be effective, what can I do to productively and positively impact the quality of what's happening at Tamalpais High School.  So that's gonna be my first strategy, is to listen carefully to the administration even though I'm only gonna be there for about seven months.  It won't take forever to get the pulse of the whole school community."
Brown has extensive adminsitrative experience. Prior to this position, Brown has served as an interim administrator in the North Bay, as well as a member of the Executive Director of the Western Association of Schools and Colleges (WASC) from 2003 to 2014. He was also the Superintendent of the Napa Valley Unified School District from 1994 to 2003.
Synyard believes that Tam has the infrastructure necessary for a smooth transition. "The assistant principals here…are incredible," she said. "My office staff is incredible and the teachers are great….I don't think the person really drives the program, it's everybody working collectively and I think we are in a really good spot. I think kids are doing what they're supposed to be doing, teachers are hitting it out of the ballpark right now and just continuing to work together and work collaboratively. And so I have no doubt that the teachers and the admin are going to step up and keep Tam moving in the right direction."
Despite the difficult task ahead, Brown is excited to get involved at Tam. "I've always said [being a principal is] the most difficult job I ever had, but it was also the most rewarding position I've had in education," Brown said. "The expectations are incredibly high, you're kind of the last resort for virtually any decision…so having that role, particularly with disappointed parents or students, is not always easy. But I don't mind the role that the principal plays in facilitating conflict and finding ways that really make sense to both sides when there's a problem or a challenge."
Brown would like to stress the importance of focusing on the positive. "I think [students] should be proud of the positive things that are happening [at Tam]," he said. "I've never been in a high school environment where there weren't challenges and where it's not that difficult to change kind of an ugly side, the underbelly of what happens at a high school.  If you look at the glass as being only partially full or partially empty, as opposed to recognizing that there's some really positive things happening….Please don't capture what I said as a Pollyanna administrator  who tries to ignore the underbelly of the organization, I don't do that either.  I just prefer to spend a lot more time celebrating the positive things that are going on."
Synyard apologized for the impact this change will have on students. "But…with as strong of a teaching staff that we do have, you shouldn't feel any impact in the classroom and that's the most important thing." Synyard said. "But what I really would love to tell students is that my two and quarter years here have been so fun. I have been so impressed with the students, how caring they are towards one another, how inclusive kids have been both to staff members and to me. So many kids are dreaming big and innovative and I am completely blown away with the caliber of students that we have here….So I want to thank them for allowing me and permitting me the privilege of being their principal."
District administrators plan to hold public forums to meet with the Tam stakeholders and find out what their feelings on the new principal. They hope to have hired someone by mid-April to start July 1. Brown agrees with the timeline. "Hopefully they'll find someone who is either close enough geographically or available a couple of times to come and spend some time with me and the other administrators so that there's a little smoother transition," he said.