Leadership Teachers Step Down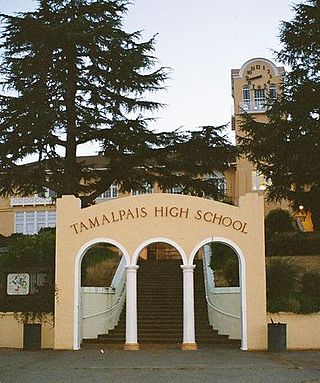 Jessica Variz and Tim Morgan plan to step down from their positions as leadership teachers at the end of this school year.
Variz has taught Leadership for three years in addition to her core English classes. Morgan has taught Leadership for two years in addition to his core social studies classes and coaching basketball. The large time commitments of both coaching and Leadership was a major factor in Morgan's decision to step down. "Coaching also has a leadership role on campus but running two programs together outside of school and class, it adds up," Morgan said.
The time committment was a concern for Variz as well, and she hopes that new teachers will be able to invest the time and energy that Leadership deserves. "As we together were considering what our priorities were it seemed like the time was right to shift Leadership to someone who could make it more the center of what they were doing at Tam and in their life as well."
In their remaining time, Variz and Morgan plan to document their knowledge of the Leadership class for the use of its future teachers. They also plan to work in conjunction with the new leadership teachers, who are yet to be determined, to ease their transition into teaching the class.
In her years teaching Leadership, Variz feels that she and Morgan helped students become more aware of their own capabilities. "When I first came in it seemed like a lot of kids were somewhat, not apathetic toward Leadership, but apathetic toward their own agency and what they were capable of doing," Variz said. "In the past few years one of the things we've been able to do… is instil a sense of agency within students where you can have an idea and make it come to life."