'Tis the Season to be Adventurous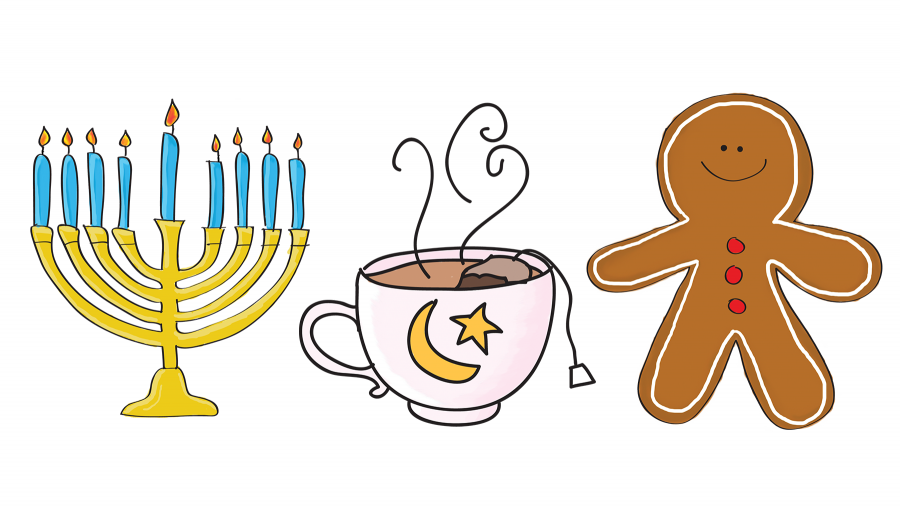 By Dahlia Zail
November 16, 2016
The weather's getting colder, and the days are getting shorter. That could only mean it's time for the holidays.  Here's a few things that can help you get into the spirit this holiday season!
Ice Skating
Various Locations in SF
$11-12
Just because we don't actually get snow in San Francisco doesn't mean we can't do other cold weather activities. Ice skating rinks in the area include the Yerba Buena Ice Skating Rink, the Holiday Ice Skating Rink at Union Square, and the Holiday Ice Rink at Embarcadero Center. The rinks at Union Square and the Embarcadero Center both open on November 2nd, while the rink at Yerba Buena is open year round. The rinks are $11-12 plus a small fee for renting skates and are open any where from all week to a few hours on the weekend. Check the websites for more specific information on times and prices.
Holiday Tea
Various Locations in San Francisco
$55-119
This one may be the one to bring your parents along for because, I'm not gonna lie, it's a little pricey. Holiday teas are available at many hotels around San Francisco. One being at the Fairmont Hotel which is also the location of the Giant Gingerbread house and consequently is called the Gingerbread Holiday Tea and opens November 25. Prices fluctuate throughout the month for adults and children from $99/$69 to $119/$89 respectively. Check the Fairmont Hotel's website for additional information regarding bookings. Other tea spots include Top of the Mark in Nob Hill ($60 per person and open Monday-Thursday from 2:30-5:00), and The Westin St. Francis (Prices range from $55-$68 for adults and $35 for kids, open 2 to 4 pm on Saturdays and Sundays November 26 to December 18).
Union Square Tree Lighting
Union Square Park
Free
The Union Square Tree Lighting, an annual event which has taken place since 1989 this year is scheduled for November 25. The tree lighting starts at 6 pm, but the tree isn't actually lit until 6:40. The tree is decorated with more than 33,000 Twinkling Led lights and 1,100 ornaments. There is also live music, including performances from Aloe Blacc, The San Francisco Boys Chorus, Oakland Interfaith Gospel Choir, and the cast of She Loves Me. Get there early for a good spot!
Gingerbread House
950 Mason St, San Francisco, CA 94108
Free
This gingerbread house, often referred to as the 8th wonder of the world, is a more than 22 feet high and 23 feet wide Victorian style house made with thousands of homemade gingerbread bricks and more than a ton of Royal icing and candy décor. At the ribbon cutting ceremony  on Saturday, November 28, free refreshments are offered as well as an opportunity to take pictures with Santa Claus, a Balloon Elf, and a Christmas Fairy. This may not sound super appealing to you high schoolers, but bring your little siblings and win some big points with your parents. The house is open for all of December.
The Bill Graham Menorah
Union Square
Free
Since 1975, San Franciscans have come together for the Menorah Lighting in Union Square. Hanukkah is an eight day holiday, therefore the menorah is lit every night for eight days in early December. The first lighting will take place on December sixth at 4:30 PM. There will be performances by Jerry's Kosher Deli (yes, this is a band name) and the kids from Everybody is a Star- a non profit organization that gives kids with special needs access to the arts. There will also be Music and Kids Crafts starting at two. A nice event to bring a younger sibling to!