EDITORIAL: Operation Breakthrough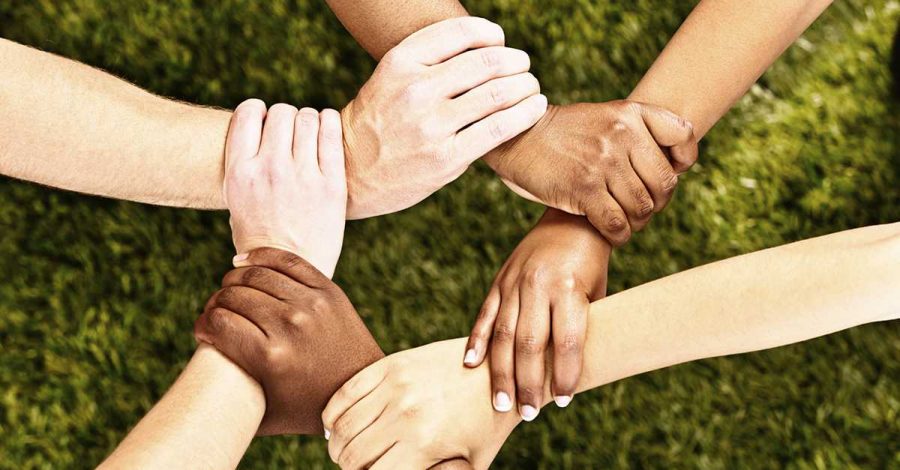 Fifty years ago, as racial tensions divided the nation, Tam High was no exception. From 1964 to 1968, more than 100 American cities were swept by race riots. Faced by this violent expression of hopelessness many members of the Unites States' northern white community drew back from its reformist stance on civil rights. It was during this period, in 1967, that Tam students experienced a race riot in their own library. The blood drawn between black and white students called attention to the racial tension and segregation at Tam. In response, an ad hoc committee of concerned students called for Operation Breakthrough, a day to address racial divides.
On February 27, 1967 all classes were dismissed, and the student body broke up into small groups and participated in an effort to find solutions to the "self imposed racial segregations and tensions." While the day itself called for understanding and empathy towards fellow students, the next five decades have not been as successful as hoped.
While there are no recent instances of racial violence at Tam, there are still persistent racial disparities. Our education system  falls short when we don't take into account the different stages of education our students have received before entering Tam. In the Sausalito Marin City School District, the Sausalito-Willow Creek charter school reportedly received disproportionate funding to the detriment of Marin City's Martin Luther King Jr. Bayside Academy (MLK), according to the California's Fiscal Crisis and Management Assistance Team.
In 2014, Tam African-American students' GPAs averaged a full point less than the school average. In addition, black students are far less likely to fulfill UC/CSU "A-G" requirements than their white and Asian counterparts, according to WASC data.
Participation of students of color is also lacking when it comes to electives and extracurriculars. At The Tam News, we frequently acknowledge our lack of diversity on staff. Although our staff and our advisor have taken small steps to reach out to students of color, we are still stuck with our status quo and need to do more. One possiblity might be to work with Willow Creek and MLK students to start sister student publications and create a pathway into Tam's journalism program.
Similar successful elective programs are packed with white Mill Valley students. This taints these opportunities with a sense that they are unwelcoming to students of color. Instead of watching this play out, we, as a school, have a responsibility to incorporate students of color in high profile programs.
There is a pattern that still exists on campus. Although as a community we have taken strides towards racial equality, there are persistent and systematic barriers for black students' success at Tam, issues that many students don't acknowledge.
"Some people may not realize how much race/ethnicity can impact your day-to-day life…I am afraid that conversations regarding race relations and diversity are a nuisance for students who cannot relate–and I understand that many students cannot relate," senior Anna Okada, co-president of the Students of Color club, said.
All students need to think about these issues; administration and groups like Students of Color need to provide the framework for such dialogue. While individual students mean well, race is such a complicated issue that people and students need direction to steer them in a positive, constructive direction to navigate conversation surrounding race.
Talking about race is scary, and it's easy to fall back in the comfort zone of de facto segregation, but we have a responsibility to the former Tam students who came together 50 years ago to face this problem. Most importantly, we have a responsibility to ourselves to open this discussion and look for solutions.