The Demise of Twitter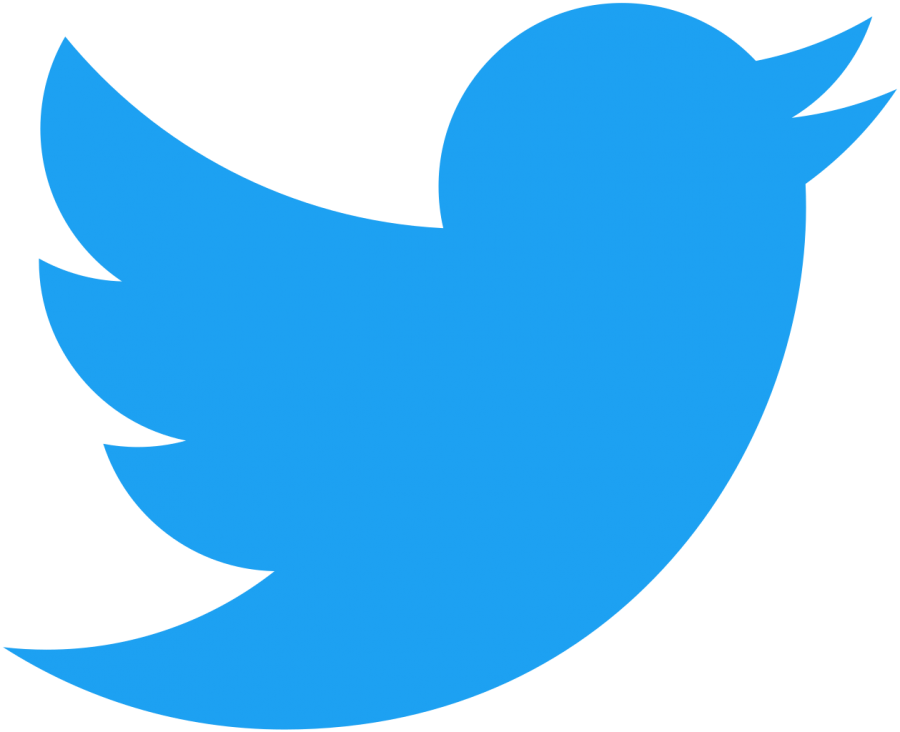 In 140 characters or less, Twitter gives users the power to broadcast any notion, idea or comment instantaneously. It's almost an ingenious concept – who doesn't want to share their 2am ambitions on the internet? – and yet, as of 2016, the company has lost $2 billion since debuting over ten years ago, which has only increased since going public in 2013. Despite acquiring its most powerful user in July 2015, our current president, Donald Trump, who has utilized Twitter to fuel his controversial campaign, the company's stock price has fallen 52 percent since 2015, further proof that their current strategy is ineffective.
Senior Maia Asiano, an active Twitter user, touched on how the election motivated her to use Twitter more. "[I] use Twitter at least once a week . . . I've used it more since the election because I really want to keep up with current events and now that many of them have shifted to this social media platform, I felt the need to be updated," she said.
The San Francisco-based company was founded in 2006, where it rapidly began to grow, soon becoming a Silicon Valley giant among the likes of Facebook and Google. The company has since expanded to over 25 offices across the globe and now, a decade later, despite its enormous growth – they claim 317 million monthly users – Twitter is facing every company's nightmare; how can they monetize their structure to make revenue?
Over the last year, Twitter has made noticeable improvements. They've stressed their new "live" feature which enables users to broadcast live video wherever they are, and introduced new regulations that allow tweets to be longer under their strict 140 character parameters. One of their biggest criticisms and an issue that needs to be addressed is the endless trolling and harassment on the platform. This is a problem all social media outlets face and is difficult to completely terminate, but Twitter specifically has had a difficult time subduing the negative comments.
Asiano addressed the hate she has witnessed from her own personal experiences on Twitter. "I do see a lot of hate [but] I think you're just going to find that wherever you go. You're going to find that if you walk down the street, you're going to find that at your dinner table, so what are you going to do?"
Tamalpais High School has used Twitter since May 2009 under the handle @tamhigh, which boasts over 950 followers, and routinely tweets school and athletics updates. The Tam High Twitter timeline is also embedded into the website's homepage. Within the TUHS district, Redwood, Drake and Tamiscal all consistently update their Twitter timelines, although none of the schools are reliant on Twitter as a way to communicate to parents.
Although millions of people continue to use Twitter, those numbers pale in comparison to those of Facebook, its stock price continues to drop. During 2016, a number of high level executives left the company – including the Vice President of Product, Chief Technology Officer (CTO), and Chief Operating Officer (COO) – creating a void in the company. Since their most recent shift of power, when co-founder Jack Dorsey was named CEO in 2015, the company has faced a lot of backlash for technical glitches or errors within the company. Most recently, post-Trump's inauguration, when migrating Obama's tweets from the @POTUS account to his new one and giving Trump the new handle, Twitter accidently gifted Trump 560,000 followers. The backlash was instantaneous, with thousands of people outraged at the unintended and unwelcome intrusion, until Dorsey himself tweeted about it to clear up the issue.
A recurring problem Twitter faced over the past year and a half was the ongoing election cycle. Our current president took to Twitter during the process to broadcast harsh comments and criticisms, many times unregulated and uncensored by his staff. His tweets specifically have been the focus of many people's attention, in anticipation of what unprecedented statement he will share next and, although swearing into presidency in the past week has subdued his sporadic tweets, he continues to speak his mind on the social media outlet.
The platform has become more common since Trump began utilizing it, but the numbers remain the same. According to the Wall Street Journal, the company's monthly-active user report have decelerated from high numbers in 2012. These numbers did not increase during the Rio Olympics, the National Football League or the presidential election.
The founder and CEO of Estimize (a finance company that utilizes crowd-sourcing), Leigh Drogen, commented on Twitter's need to take initiative. "I've not yet seen Twitter do anything to market the site to non-users. They are failing to export an opportunity. They have never actually grown out of that," he said. "They just fell into where they are. Trump will keep them relevant but it's up to Twitter to figure out how to appeal to a larger set of people."
Perhaps the decreasing numbers are due to the lack of engagement in the microblogging platform, specifically teens. In a poll conducted of 25 Tam students in mixed grade levels, only 20% of kids used Twitter.
Freshman Ryan Connolly used Twitter up until a few months ago, when he found the constant notifications irritating and the app not as engaging. "If you follow someone on Twitter, it was spam you with notifications, even if you only want to be notified for specific tweets . . . I don't think many of my friends or [students] at Tam use Twitter," he said. "I mainly used Twitter to keep up with YouTube drama, but I don't find the need to use it anymore."
Asiano believes that, although Twitter is useful, when it comes to news the social media tool is not her preferred destination. "[I get news from] the New Yorker and the New York Times. I like reading the physical magazine."
The Tam community is not an anomaly when it comes to the decline of Twitter among teens. According to a Pew Research study conducted in 2015, 33 percent of all teens 13 to 17 years of age use Twitter, compared to the 71 percent who use Facebook. Although 33 percent is nothing to look down upon, Facebook has remained a dominant force in teenagers' ecosystems, and Twitter's numbers have begun to dwindle.
However, Twitter's numbers aren't the reason analysts are questioning the survival of the company. Unlike it's predecessors, Friendster and Myspace, Twitter manages to remain relevant, amid its tough competitors; the recent presidential race being a prime example. Perhaps the real reason Twitter has stayed afloat for so many years is the user model itself. Through Twitter, you're talking to your favorite musical artist, sharing your thoughts on the latest episode of the Bachelor with a million other fans, quarrelling with the masses about the most recent presidential debate. Unique to Twitter, the application becomes a portal to another dimension to interact with people who share the same passions. It becomes an outlet to express your opinions without the fear of judgement.
To any company, a user of such high power is a marketer's dream. And yet, the prevailing theme stands: if the president of the United States can't save Twitter, who can?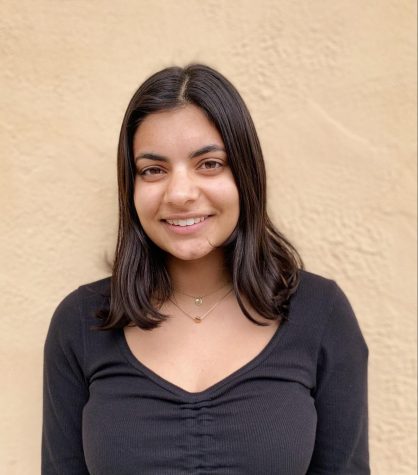 Kavi Dolasia, Reporter
KAVI DOLASIA is a senior at Tamalpais High School and a reporter for The Tam News. In the past, Kavi has served as a news editor. Outside of school, she runs a STEM outreach program called Reaching Out With Robotics to teach robotics to underrepresented groups in her community. In her free time, she likes to mountain bike, travel, and explore the Bay Area.